07 Mar

03/07/21 What Is 'Righteous Anger'? (Church)

TODAY'S SERVICE: YouTube | Facebook | Periscope/Twitter | Audio podcast at links below

Church with Jesse Lee Peterson, Sunday, March 7, 2021 – Biblical Question: What is righteous anger? Is it in the Bible, or made up? We talk with many young men and women dealing with anger in relationships and with parents. Don't try to convince or save other people; warn them, and let it go. The Holy Spirit reminds you what you already know. Forget about having a plan. New Biblical Question: What is the purpose of fasting and praying?
TIME STAMPS
0:00 Small Talk

2:11 Welcome to Church

3:54 Dealing with lust?

4:28 Bib Q: Righteous Anger?

24:52 Young couple

32:59 Supremacist?

38:50 Another young lady

41:57 Lent?

46:57 Moses got angry

47:45 Jesse's answer

52:38 Attacks on Asians

58:32 Important parts of Bible

59:21 How to answer a thumper?

1:03:58 Death penalty: unrighteous? – CLIP: Is the Death Penalty Wrong? (4:26) 

1:08:14 Preachers with a Bible?

1:11:18 Anger drives you nuts

1:13:21 More comments

1:15:12 The Holy Spirit is the Teacher

1:21:27 Lady clarifying Jesse's points

1:23:01 She being mama to big brother

1:29:34 Do you feel cheap? (funny)

1:30:22 Do I warn my brother?

1:33:50 Eric becoming a man

1:47:39 Forget your plan in life

1:54:41 Do you fast and pray?

1:55:33 Keeping the sabbath?

1:57:50 Conclusion
Beginning of Church
(We start streaming just about 11:00 AM US PST.) 
Jesse invites anyone to bring questions or issues in their life they'd like to discuss. One young man asks about controlling lust. Do the Silent Prayer, don't judge yourself. You do want to overcome it. 
Do you have righteous anger?
Biblical Question: What is righteous anger? Many Christians say they have righteous anger. One young man, 21, is not a Christian, but feels he has righteous anger. Other men talk about the self-deception of calling one's anger "righteous anger." Some say there's no such thing as righteous anger. One man says it's not in the Bible, while another man Ermias seems to recall seeing it somewhere in the Bible. Anger is a spirit. Righteous anger would also be a spirit, but a righteous one. Many other men and women give their take. 
Talking with a young couple
11:25 Jesse asks a young woman if she wants to get to a point where she never gets angry again. She heard of Jesse from her boyfriend. She says that she does not get angry, but gets upset. She is not aware of any resentment toward her parents, although her mother had a short temper at times. Jesse encourages her to go and apologize for hating her mother for being so evil. But she doesn't think of it as evil. 
She feels Jesse is blunt at times, but says her boyfriend is patient and explains things well. Jesse jokes about whether he hates women. 
11:30 Her boyfriend talks. 
More about anger
11:31 A young man asks briefly about the word "supremacist." 
Another man talks about his past with anger, which he still occasionally has. He wants to let it go, but is working on accepting that God is in control. He is doing the Silent Prayer. Jesse says that anger is a spirit, and you cannot control it. His mother is in an old folks' home. Jesse jokingly asks if it's the one with Gov. Cuomo (who infamously put virus patients into nursing homes, which reportedly cost many lives). 
Ermias speaks up again about righteous anger, noting that God is angry with the wicked every day. Jesse asks: What does that have to do with people having anger? Other verses urge Christians not to be angry. 
Another young lady
11:36 Jesse asks another young lady if she went and dealt with her mother (and her father). A man with her says that she is lying when she says she does the Silent Prayer. He says she does not know about it yet. She's Catholic. 
Lent
11:39 Adriana brings up lent, in which Catholics refrain from a certain thing for 40 days, and sometimes they put ash on their forehead. She brought her brother from Portland, Oregon, who first showed her The Fallen State with Jesse Lee Peterson. He is practicing lent, and explains that Jesus fasted in the desert, being tempted by Satan for forty days. He works downtown, and witnessed the destruction of Black Lives Matter and Antifa riots. 
Jesse's take on righteous anger
11:45 Mary recounts the biblical story of Moses in which God punished him for getting angry. He struck a rock when God told him to speak to it. 
Jesse says that the words "righteous anger" is not in the Bible. People hold onto anger and destroy themselves, both in the secular world and in the churches. That's why you must be careful and let no man teach you. People took Jesus's action in the temple, and the Bible verse, "Be angry, and sin not," and made up the idea "righteous anger." There is no such thing. They do not know how Christ was feeling, but think that he felt the way they feel. Anger is evil. We are supposed to have discernment (not anger). 
Christians have anger, and so they have fear, and so are unable to fight the enemy in the world in the right way. Overcome anger so that you can defeat evil, the Devil. 
Many Christians join with evil people. Al Sharpton and a congressman spoke about the unprovoked attacks on Asians. A young Asian lady says that she was bear sprayed by antifa while next to her boyfriend who brought her to an Ahmaud Arbery vigil. It's virtually always been black suspects assaulting Asian victims, but liars blame white supremacists. 
Overcome anger in your personal life and your public life. 
How to answer Christians who believe in anger
11:57 A young man asks how to address Christians who say we should be angry and sin not, because God's anger is different from ours. 
Jesse urges: Do not try to convince people. The witness inside confirms the truth. But if you're just hearing and gathering knowledge, you're lost. God loves us and will guide us. 
Sometimes people repeat stuff Jesse says, and they may have gone to their parents, but did not truly forgive. As soon as an issue comes along, they're wiped out. 
The death penalty?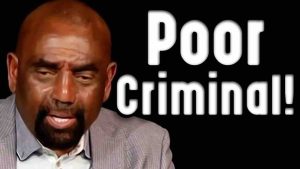 A young woman disagrees with the death penalty, and with people who say it's righteous. Jesse does not think of the death penalty as righteous or unrighteous, but he supports it. When Jesse becomes President, he's going to bring back the death penalty nationwide, either the needle or the electric shock. When you commit a crime, you deserve what you get if that's the law. Capital punishment is a deterrent. Jesse points out that she's a woman. This is why we can't have women in government! They'll feel sorry for the guy who killed another! 
(Later, Jesse talks a little more about justice being delayed and courts being too lenient.) 
Other questions and comments
12:06 A young man asks again about last week's biblical question about preachers preaching from the Bible in church. Jesse says that it's made up, and advises: Hear what "teachers" say, but don't hold onto it. It's similar with college and school. 
12:09 The meat of the Bible is being left out. A man points out verses in the Bible that say to get rid of anger, that man's anger does not bring the righteousness of God. He was so filled with anger, thinking he was right, that he was almost in the nuthouse! You should know it's wrong to believe that you can know God and be depressed. He took things out on his kids, thinking he was righteous. 
12:11 A man thought that it was okay to be angry but just don't get into it. He also talks about how lenient the courts are right now with the death penalty. They wait 30 years sometimes to execute a criminal! 
The Holy Spirit reminds you
12:13 Jesse contrasts the Holy Spirit versus the experts with the degrees, in talking with a woman. We have to get back involved and run for office, even the school board. The woman asks how we get the Holy Spirit, whether children are born with it, or what. 
Doug tells a story of listening to his cussing boss, not taking it personally, and learning from his correction. As a result, he was one of the fastest learners his boss ever worked with. 
Jesse says that we have the Kingdom of Heaven within us. The Holy Spirit reminds you what you already know. 
Woman tries to get her brother saved
12:21 The woman brings up some of what Jesse says for the benefit of her brother. She's being "mama" to him. Her brother recounts forgiving his mother in front of his sister, and tells her: Stay in your lane! Jesse asks her why she did this, so that people can know how women think. She admits she judges her brother, and does not believe that he's free. Why is it her business? It's hard enough living your own life! Men, women need you! She admits she's wrong. 
Jesse warns her: She'll try to save her son or other men in her life, and end up turning them away from God! She feels cheap (which sort of means sheepish and silly). Jesse demonstrates how a friend of his acts when he acts silly and then feels cheap. 
(At the very end of service, Jesse again reminds people not to play "mama.") 
Warning a straying brother?
12:28 Another woman asks about warning her brother who is making mistakes in life. It is good to pull him aside and let him know, but then let it go. 
Becoming a man
12:32 Jesse talks with a first-time visitor. He did not have his dad growing up, and he's working on becoming a real man. He talks about the poison of growing up with his single mother. He says that he left the situation before he could resent her. But Jesse urges him, saying that he should go and tell her, so that he loves her with perfect love. Be honest with her. He does not do the Silent Prayer, but smokes a lot of pot. (He smokes blunts, not joints.) 
He hesitates at the thought of forgiving his mother, because he doesn't want to start thinking it's a problem. Jesse asks: You don't resent your mother at all? He says: I resent everybody. So Jesse points out that he has his mother's identity, and that's why he resents everyone. Satan is trying to talk him out of forgiving. Once you forgive, you will deal with all people with perfect love. 
Jesse asks him why he needs to smoke a blunt. It's a routine, and he likes the direction of his life, so he does not want to change anything. Jesse urges him to think about it and try the Silent Prayer. 
Jesse agrees with him that evil has no power, no love, but only intimidation. Once you wake up, it takes away the fear, because you can see. Evil will make you destroy yourself, but Christ defeated evil. It's done. 
Forget about a plan
NOTE: Jesse urges people: Forget about having a plan in life (that's the world's way). Even when you start a business, you don't need a five-year plan. Live your whole life today. You're not God; you don't know what He has in store for you. It's simple and easy. Live moment to moment. Don't worry about what you're going to eat or wear. We had an amazing Men's Forum this past Thursday. "Samuel Mexican Carwash Boy" gave a talk about building his business this way. Opportunities will come. Everything we need is in us. 
(Jesse mocks a scene by Paula White.) 12:48 Samuel speaks about what he's learning and experiencing. He did a 12-hour job, and Satan was tempting him to think he was taking too long. 
(At the very end, Jesse reiterates his point.) 
New Biblical Question: Fasting and Praying?
Jesse tells his new Biblical Question for next week… What is the purpose of fasting and praying? He asks if anybody fasts and prays. 
12:53 A young lady asks about the sabbath. Jesse says: Take one day per week to reflect and rest. 
Wrapping up
Do the Silent Prayer. One step at a time. Don't hate anyone. Love all. Don't force it on anyone. Thank you for your donations. Doubt every thought. They're not from God. Speak up but don't resent. Thank you for joining!
BOND INFO
Church with Jesse Lee Peterson is live every Sunday 11 AM U.S. Pacific Time at BOND in Los Angeles. Watch/listen online or join us in-person. Doors open at 10:30 AM. Church streams 11 AM through 12:30, Pacific Time. https://rebuildingtheman.com/church 
Throwback Sunday Services premiere on BOND YouTube channel Wednesdays at 4 PM US Pacific Time (7 PM ET). 
Contact BOND to schedule counseling, set up monthly donation, order books, or join our mailing list: Call 800-411-BOND (1-800-411-2663) or office 323-782-1980, hours Mon-Fri 9-4 PT (Los Angeles). https://rebuildingtheman.com/contact 
CHURCH LINKS
AUDIO PODCAST: Apple | Spotify | Castbox | Podcast Addict | TuneIn | Stitcher | Deezer | Amazon | Google | RSS feed 
VIDEO ARCHIVE: OLDER Services (2008-2010+) | RECENT Services (2016-present) 
WATCH LIVE on YouTube | Facebook | Periscope | DLive | Trovo | Twitch 
LISTEN LIVE on Jesse Lee Peterson's radio player during Church on Sunday
SILENT PRAYER: SilentPrayer.video | Audio on SoundCloud