Thank You!!!
Thanks to your generous support, we have met and exceeded our $300,000 Building Fund goal! We deeply appreciate the support from our friends, which will allow us to make a down payment on a building of our own!
I'd like to give a special "Thank You" to our very generous Matching Fund and closing Supporters. We would not have been able to reach our goal without You!
We will keep you updated on our progress in finding and moving into the right building.
With gratitude,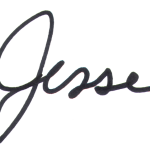 Jesse Lee