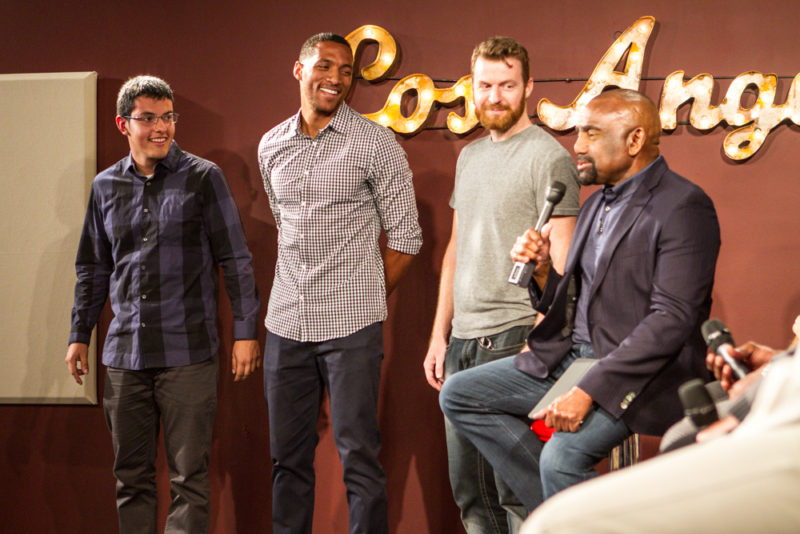 08 Jun

BOND Entrepreneur Student (JOEL) Opens His Own Dance Academy!

Joel "Friday" Dominick, a student at BOND's Entrepreneur Academy, just opened his own dance academy!

Joel, 26, is one of the first young men enrolled in the program. A year ago, Joel was still living at home with his mother when a family member introduced him to Jesse Lee Peterson's videos and to BOND (Brotherhood Organization of a New Destiny). Soon after, Joel started attending BOND's monthly Men's Forums and church services. He caught two trains and rode his bike to the first men's forum to see first-hand what the program was all about.

He eventually got a full-time job, bought a car, moved out of his mama's house and got his own place.

When asked about why he started his dance academy, Joel said, "After eight years of being a dance instructor, I've seen many instructors use inappropriate music and dance routines with kids and teens. I want to change the experience for these kids, and make dance positive and uplifting. The routines and shows I produce have meaning and a message."

As a student enrolled in the BOND Entrepreneur Academy, Joel is implementing what he's learned. We're pleased to announce that Joel just opened his own dance academy!

Congratulations, Joel! We wish you much success.

The BOND Entrepreneur Academy is open to all men (& boys 15+) who have a business idea and need help getting if off the ground. If you have a business idea and you'd like to enroll in the program, send a one page write up defining your business and a little information about yourself to bond@bondinfo.org (ATTN: Jesse).

Check out the BOND Entrepreneur Academy, and other testimonials.