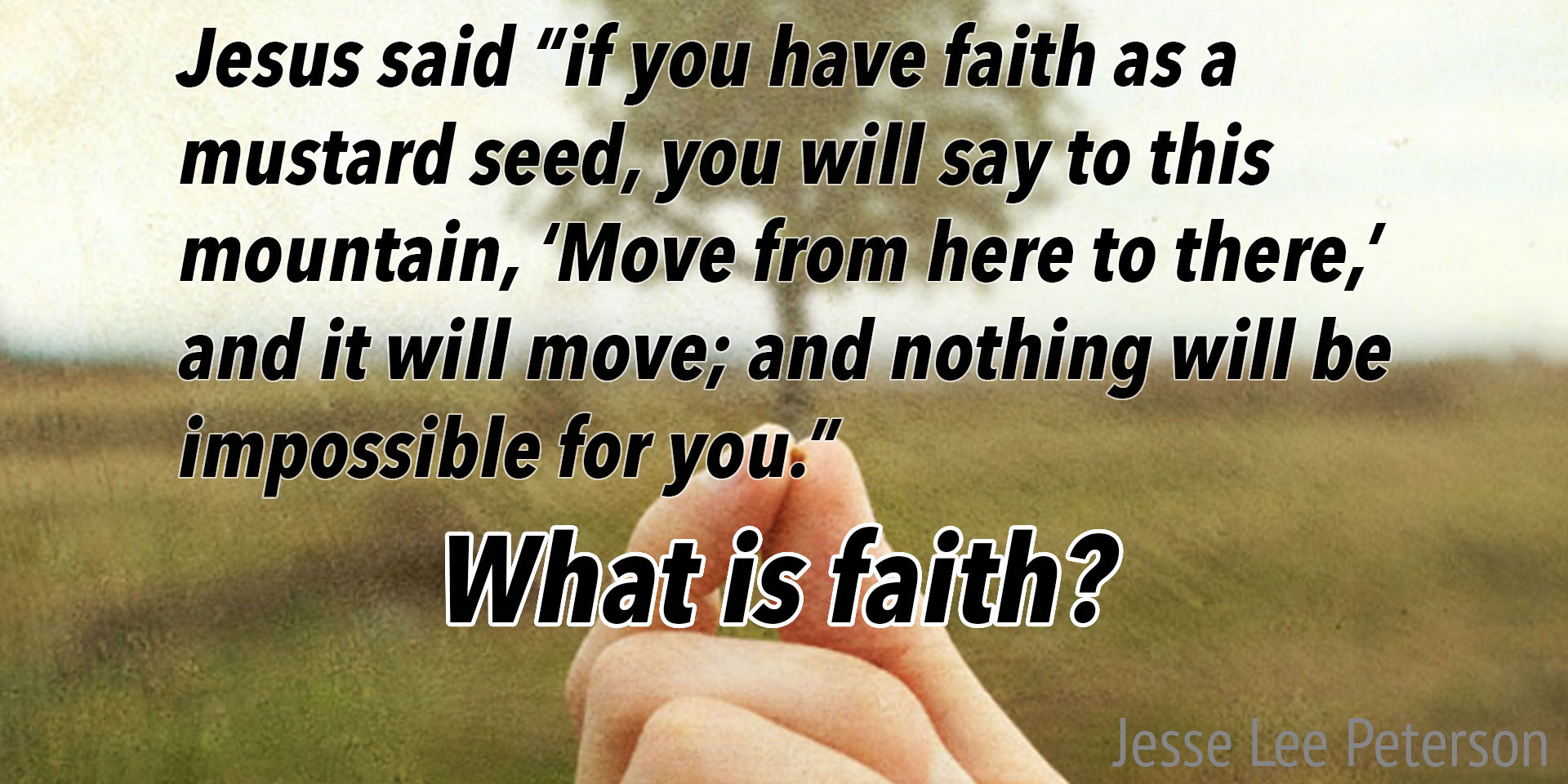 16 Jan

Biblical Question: What Is Faith?

Biblical Question of the Week: In Matthew 17:20, Jesus said that:
"… if you have faith as a mustard seed, you will say to this mountain, 'Move from here to there,' and it will move; and nothing will be impossible for you."
QUESTION: What is faith?
Call-in with your answers, questions, and comments to The Jesse Lee Peterson Show live at 1-888-775-3773 (which is 888-77-JESSE) Mon.-Fri. 6-9am PT (8-11am CT / 9am-noon ET). Watch/listen via the radio section on JesseLeePeterson.com
Also join us at Church with Jesse Lee Peterson (in-person or online!) on Sunday 11am PT (1pm CT / 2pm ET).