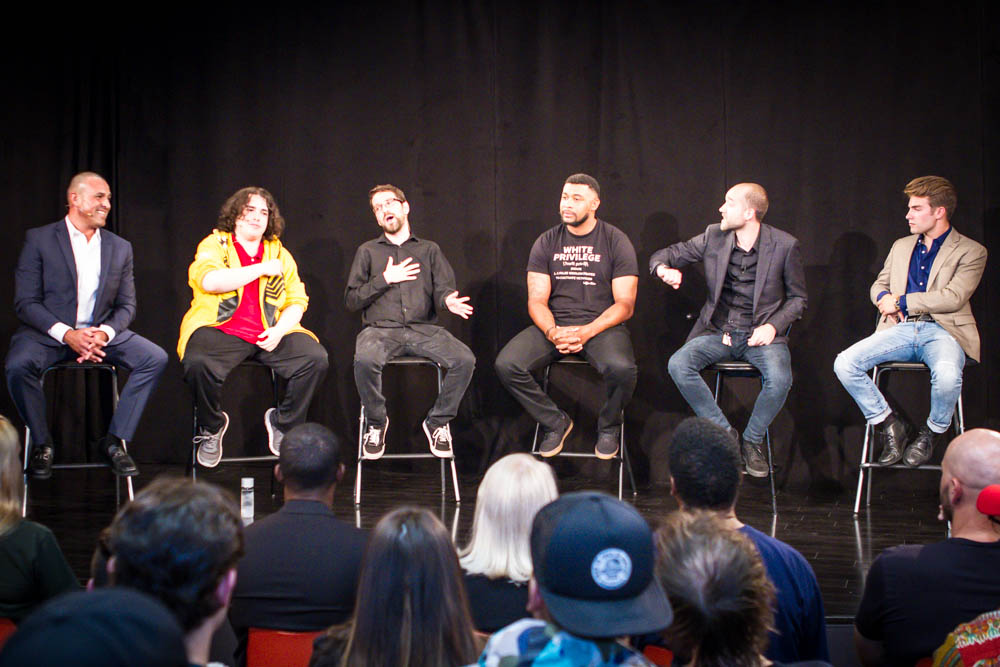 31 Jul

BOND Hosts Town Hall on Mass Shootings & Censorship During Men's History Month

On August 8th, 2019, BOND (Brotherhood Organization of a New Destiny) hosted an amazing "Free Speech Forum" to kick off Men's History Month (started by Rev. Jesse Lee Peterson to acknowledge the accomplishments and contributions of great men).

The sold-out event included a panel discussion and audience Q & A with a broad and diverse group of panelists. Since the liberal media and Democrats have been blaming President Donald Trump and so-called "white supremacists" for the recent mass shootings in Dayton, OH and El Paso, TX, BOND Founder and President Rev. Jesse Lee Peterson wanted to make sure that all voices were represented at this Free Speech Forum.

"I don't like the idea that the white males being blamed for these shootings are not allowed to be present to voice their opinions on TV and at public forums where they are being talked about," said Jesse Lee Peterson. "There are a growing number of young white males who feel alienated and angry because they see illegal aliens overrunning the country and making a mockery of the rule of law, and they resent being falsely blamed for most social ills."

The panel did not disappoint. Featured panelists for this event were Brandon Tatum, Co-founder of #Blexit & Ex-Police Officer; Will Witt, Prager U, Social Media Influencer; Steven Bonnell II aka Destiny, Twitch Streamer who both plays games and discusses politics; Bentley Fierro, Businessman, Actor & Mentor; Brendio, Incel / Incel Advocate & YouTuber, and Savage Travis, White Nationalist. Moderated by Jesse Lee Peterson, the panel and audience engaged in a very lively discussion about mass shootings, "white supremacy," big-tech censorship, free speech, manhood, border crisis and more.