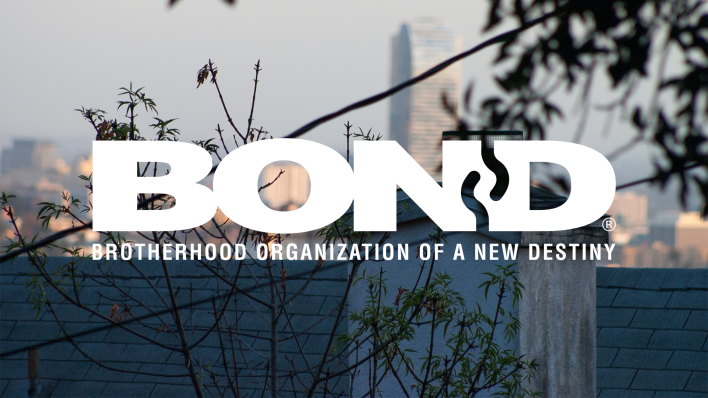 07 Apr

Men and Family Org Seeking Fundraiser (Pico-Robertson area)

We are BOND, a nonprofit organization based in the Pico-Robertson area of Los Angeles. Our focus is rebuilding families by rebuilding men. This includes our private school, counseling, events for local families, and guidance for young men in need.

Interest in our message is growing! We air a live radio show every weekday and have started our own Web TV Series. Our President is a television and radio personality known for his bold stance in support of men, the family and productive race relations.

We are currently looking to ensure that we have the funding necessary to spread our vital message worldwide.

WHAT WE'RE LOOKING FOR

First and foremost, we're seeking someone with passion for our mission, who exudes integrity, vision, drive and creativity.

The Fundraiser is responsible for obtaining, sustaining, and expanding fundraising—overseeing all aspects of our organization's fundraising.

The Fundraiser develops and coordinates fundraising campaigns, direct mail, grant proposal writing and reporting, special events marketing, major donor identification, cultivation, solicitation, relationship building, and stewardship of gifts, email/web/social networking fundraising, gifts-in-kind, and planned gifts.

Skills, Experience, and Qualifications:
5 or more years proven experience in fundraising is preferred—including major gift solicitation, grant writing, grant reporting, stewardship, and fundraising event planning.
Proven track record of successfully soliciting large grants and/or major donations.
Demonstrated success researching and identifying potential funding sources.
Experience managing various fundraising projects, events and campaigns. Experience successfully leading capital campaigns is a plus.
Demonstrated ability and experience in developing a fundraising staff; experience in expanding staff to meet growing demand and in response to rising development results.
Exemplary written and oral communications skills.
Strong computer skills, including Word and Excel.
Mastery of fundraising software program/ programs.
Strong organizational, analytical, and interpersonal skills.
Demonstrated ability to work independently and follow through on projects.
Self-starter, motivated, professional, and collegial demeanor.
Ability to work under time constraints, as well as the ability to manage competing priorities and multiple deadlines.
To Apply:
Send a cover letter, resume, salary history and requirements to patrick@bondinfo.org.