01 Dec

Help Us Bring Masculinity and the Traditional Family Back to America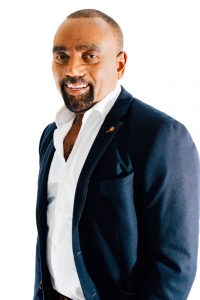 December 1, 2018
Dear Friend of BOND,
I thank God, and I thank you for helping us to help others. Your support has made it possible for our message to spread far and wide!
Evil is no longer hiding. It has come out of the shadows to rip the foundations of society apart. It encourages widespread blame—many blame races and religions for their failures. It also encourages angry feminist women to make baseless allegations against good men.
Hatred and even violence are encouraged by political and cultural leaders. And meanwhile, the freedom of speech of good Americans is being snuffed out day by day.
Yet in the midst of this destruction, God has given us a way out: BOND—"Rebuilding the family by rebuilding the man."
There is nothing more important to restoring America and the world than rebuilding men. Without the strength provided by good men, evil rules, and the weak are grinded down. At BOND, we work every day to bring Godly masculine strength back to society.
"The children of the lie" began to take special notice of BOND once they saw the massive success of our web TV show, The Fallen State. They're monitoring the show, our radio ministry, and my speaking appearances. Our outreach is having an amazing impact on the culture!
Far-Left puppet master George Soros' funded Media Matters for America and others are attacking me.
We are fighting back against Soros and the social media giants who are banning conservative and pro-freedom voices. And we're building an army of free men and women now operating from love instead of anger.
And we're strengthening our activism and community outreach—all of our media communications, and our unique and effective programs, services, and events. It's paying off—thanks to you, we have a much greater reach than ever before!
Every day, I hear from men and women from all over the world, who tell me that through our message, they've forgiven their parents, thereby finding freedom for their souls. We are rebuilding society with every soul we help set free.
But remember—none of this can happen without your support.
You have been right there with us, providing the means for us to continue the battle. But we need your continued support to win this fight!


WHAT WE DO
We show men, women, and children how to be free of anger. Men can't be the head that God created them to be with anger. We help them gain self-control. They can then guide their families, communities, and our nation.
We spread our message through many ways: Our Fallen State TV show is becoming a cultural phenomenon, reaching far beyond the traditional Christian, conservative audience to change hearts and minds worldwide.
We're also producing three hours of live "radio," five days per week on YouTube, simulcast on Newsmax TV and reaching millions of people every day.
Derrick and his daughter Zara have been coming to BOND and their lives have changed in amazing ways…
Noel and Daniela have also been coming to BOND. Check out their transformational stories…
All of our work continues to grow in impact: our Church services (shown worldwide via YouTube); our BOND Entrepreneur Academy, individual and family counseling (in-person and worldwide via Skype), men's and women's forums, town halls and speaking events.
We hosted our 9th Annual Men's Conference this year, with attendees coming to our Los Angeles headquarters from across the country and world!
BOND is a 501 (c) (3) nonprofit organization. We've never asked for "government" funding.
WHERE WE'RE GOING
Here's some of the key ways your gifts are helping us fight for men, families, and our future:
*We're improving our BOND Entrepreneur Academy to help build the next generation of leaders.
*We're building our individual and family counseling, men's and women's forums, town halls, and special events into powerful resources.
*In order to build our Fallen State TV show into an irresistible force in the world of digital entertainment (among stiff competition), and to keep free speech alive, we must improve the show's production quality by replacing costly, outdated cameras, computers, and other production equipment.
*We're improving our entire media platform to build our independence and make it harder for the social media giants to derail our message.
BOND is rebuilding men like no organization I know of. But we need your help to bring masculinity and the traditional family back to America and the world.
CLICK HERE to make a tax-deductible donation or monthly recurring gift (this includes the option to become a BOND President's Club Member with a gift of $100 or more per month or $1,000 per year).
A new destiny for America and the world is not only possible—it is necessary—and with God's help and yours we will achieve it. I wish you and your family God's peace in this season, and every day of the year.
Thank you for your support and God bless you!

Rev. Jesse Lee Peterson
Founder and President, BOND
P.S. BOND also accepts stock, mutual funds, other investments that have long-term capital appreciation, and IRA rollover gifts. IRA rollover gifts: If you are over age 70 1/2, you can make a gift to BOND directly from your IRA assets, and that gift counts toward the required minimum distribution the IRS requires you to take out. For more information, call BOND's Development Department at (323) 782-1980.
Follow Us on Facebook
Follow on Instagram
Subscribe to Our YouTube Channel