01 Jan

Silent Prayer

God said, "Be still, and know that I am God." He is God. We are not. Yet oftentimes we play God, judging ourselves and others. (As long as we play God we will never know God.) We blindly make decisions, lacking faith to allow Him to work out our lives. Rather than staying present (with God), we dwell on the past with the accuser (the Devil). We also often remain lost in thought, imagining a false future.

God knows what we need. As Jesus said in the Lord's Prayer: "Thy will be done." That's the Father's will — not ours. The Bible says that we don't know what we should pray for, but the Holy Spirit intercedes on our behalf, with groans that words cannot express. He makes intercession for the saints according to the will of God. (Romans 8:26-28)
Here is an outline for this blog post:
See links below to download or share the Silent Prayer. 
All Thoughts Are Lies
Be careful what you believe. All thoughts (aside from practical thoughts, which come from seeing what's in front of you to do) come from the darkness of the imagination. We're often tempted to hold onto and converse with thoughts and ideas in our mind, and they lead us astray. Thoughts are not the voice of God. Christ said, "I am the good shepherd…. My sheep hear my voice, and I know them, and they follow me." But most people listen to the voice in their head, thinking its themselves talking to themselves, or even God talking to them.
Jeremiah the prophet said, "The heart is deceitful above all things, and desperately wicked."
Satan attempted to trick Jesus in the desert, and succeeded with Eve in the garden, tempting her with the knowledge of Good and Evil. The Devil reinterpreted and contradicted God's words, just as he does in people's minds today. Intellectual chatter of the mind deceives us, twisting and misapplying "truth" we've learned — whether from life, the Bible, preachers, or wise men. Knowledge puffs up the ego, and you think you know the truth you're spouting, but it comes out empty and vain, both out of your mouth and in your life.
We wage a spiritual war, as the apostle Paul said, "Casting down imaginations, and every high thing that exalteth itself against the knowledge of God, and bringing into captivity every thought to the obedience of Christ."
Note: Take every thought captive!

Pray and Watch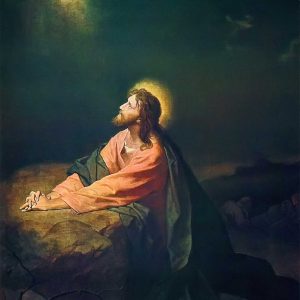 Jesus said to pray in secret — not in front of others to appear holy. Jesus rose early in the morning while it was still dark, to pray alone. He often withdrew from the crowd. (Nowadays young people can hardly withdraw from our cell phones!) 
Jesus warned his disciples: "Watch and pray, that ye enter not into temptation."
Pray and watch — and stay with it no matter what.

A great passage from Paul reads: 
"See that none render evil for evil unto any man; but ever follow that which is good, both among yourselves, and to all men. Rejoice evermore. Pray without ceasing. In every thing give thanks: for this is the will of God in Christ Jesus concerning you. Quench not the Spirit. Despise not prophesyings. Prove all things; hold fast that which is good. Abstain from all appearance of evil.  

"And the very God of peace sanctify you wholly; and I pray God your whole spirit and soul and body be preserved blameless unto the coming of our Lord Jesus Christ. Faithful is he that calleth you, who also will do it." (1 Thessalonians 5:15-23) 
Similar to what Paul wrote, Christ commanded us, "Be ye therefore perfect, even as your Father which is in heaven is perfect." Leading up to that, Jesus said that we should love even our enemies. (Nowadays, families don't even love one another! Grown adults are afraid to confront and forgive their mothers!) 
Perfect Peace
Many Christians do not believe that we can have perfect peace in this life. But Isaiah the prophet said to God: "You will keep him in perfect peace, whose mind is stayed on You, because he trusts in You." It's in the Bible!

Christ commanded us, "Take no thought for your life," or about tomorrow, because each day has enough evil of its own. "But seek ye first the kingdom of God, and his righteousness; and all these things shall be added unto you."
Jesus said, "Do not worry." Yet today, Christians worry! Because they don't know any better, they excuse it, going on living in darkness just as the world does. But "greater is He that is in you, than he that is in the world."
1 John 4 reads:
"There is no fear in love; but perfect love casteth out fear: because fear hath torment. He that feareth is not made perfect in love. We love him, because he first loved us. If a man say, I love God, and hateth his brother, he is a liar: for he that loveth not his brother whom he hath seen, how can he love God whom he hath not seen? And this commandment have we from him, That he who loveth God love his brother also."
If you have anger, you don't have peace. You have fear, doubt, worry, insecurity, and are emotional.
Love, Not Hate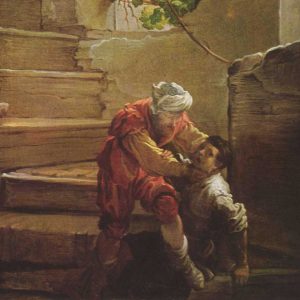 Anger (or hatred) is an evil spirit, the nature of Satan. Many are quick to reject this truth, referencing Ephesians 4:26, "Be ye angry and sin not." They tend to ignore the rest of the passage that says, "let not the sun go down upon your wrath," and: 
"Let all bitterness, and wrath, and anger, and clamour, and evil speaking, be put away from you, with all malice: And be ye kind one to another, tenderhearted, forgiving one another, even as God for Christ's sake hath forgiven you." (Ephesians 4:31-32) 
Christ said to forgive our brother however many times he may sin against us. He told the parable of the unforgiving servant who was forgiven much by his master, but in turn did not forgive even a little for his fellow servant. He choked him, and threw him in prison, demanding payment of his fellow servant's debt! Upon hearing this, the master sent the unforgiving servant to be tortured until he repaid what he owed! Jesus told his disciples, "So likewise shall my heavenly Father do also unto you, if ye from your hearts forgive not every one his brother their trespasses." (Matthew 18)
In the Lord's Prayer, Jesus said, "Forgive us our debts, as we forgive our debtors."
Jesus also commanded:

"And when ye stand praying, forgive, if ye have ought against any: that your Father also which is in heaven may forgive you your trespasses. But if ye do not forgive, neither will your Father which is in heaven forgive your trespasses." (Mark 11:25-26)

We have no right to be angry. We are not God. 
Interestingly, the verse, "Be angry and sin not," parallels Psalm 4:4, which reads: "Stand in awe, and sin not: commune with your own heart upon your bed, and be still." 
Silent Prayer
Jesus said:
"And when thou prayest, thou shalt not be as the hypocrites are: for they love to pray standing in the synagogues and in the corners of the streets, that they may be seen of men. Verily I say unto you, They have their reward. But thou, when thou prayest, enter into thy closet, and when thou hast shut thy door, pray to thy Father which is in secret; and thy Father which seeth in secret shall reward thee openly.

"But when ye pray, use not vain repetitions, as the heathen do: for they think that they shall be heard for their much speaking. Be not ye therefore like unto them: for your Father knoweth what things ye have need of, before ye ask him." (Matthew 6:5-8)

So go into your prayer closet, so to speak (it need not be an actual closet). Be quiet, and let the truth catch up with you. You can of course continue with your "whooping and hollering" prayer before (and after) you do the silent prayer. But such prayers are vain chatter that come from worry and selfishness — praying to Satan, rather than God. God hears the prayer of the spirit, not of the intellect. But see for yourself the right way to pray; do not merely take anyone's word for it. 
Jesse Lee Peterson offers simple instructions on quiet prayer. (Life, God's way, is simple. But adults tend to complicate it, often without realizing it.) He urges people to pray morning and night, every day — and during the day, keep your mind present with your body, not in the imagination. Pray without ceasing. You can listen to the recording to get the point of how to do it, and after a while, you won't need it anymore. But again, stay with it, no matter what.

Silent Prayer links: 
In a web browser, type in SilentPrayer.video — easy web address to remember (it redirects to YouTube). Share "Silent Prayer dot video" with friends and family! 
ALSO ON  SoundCloud  |  Spotify  |  Apple  |  Rumble  ||  Download audio MP3 
Questions, Feedback, More Info…
Call-in to The Jesse Lee Peterson Show with your questions, comments, or disagreement on prayer! 1-888-775-3773 (which is 888-77-JESSE), while the show airs live Monday through Friday, 6-9 AM PT (8-11 AM CT / 9-noon ET)
Call the BOND office, 1-800-411-BOND (2663), local number 323-782-1980, to schedule private counseling, confirm our monthly Men's Forums or Women's Forums, and to get more info.
Join us at Church with Jesse Lee Peterson (Sunday services for fellowship, not intellectual debate!)
Check out our YouTube playlist on the Silent Prayer to hear more. Jesse walks different people through how and why we should pray quietly.
Read Jesse's little guide, The Seven Guaranteed Steps to Spiritual, Family and Financial Success, which includes a chapter on Prayer. Order from BOND (JLP can sign it) or Amazon (Kindle or Audiobook).