11 Apr

04/11/21 Are You Afraid to Speak Up? (Church)

TODAY'S SERVICE: YouTube | Facebook | Periscope/Twitter | Audio podcast at links below

Church with Jesse Lee Peterson, Sunday, April 11, 2021: We start out with the Silent Prayer. A remarried man and his wife talk. One lady invited herself to a party! QUESTION: Are you afraid to speak up? People talk about anxiety, pot, and dealing with angry "victim" mothers. Christians today have no power, no love. New Biblical Question: What is the greatest of evil? NOTE: APOLOGIES FOR INTERMITTENT AUDIO ISSUES! 
TIME STAMPS
0:00 Small talk

2:11 Silent Prayer – watch clip (12 mins) | Listen on SoundCloud

14:43 Welcome, newcomers

15:25 Remarried man and wife

45:07 Don't spend on women

47:24 She invited herself!

1:01:39 Afraid to speak up? – CLIP: No Love in Fear (14 mins)

1:06:13 Anxiety on pot

1:13:56 More people with fear

1:18:31 Be aware, no ego

1:21:18 They don't love God

1:22:18 Christians without power

1:26:33 Waiting for the rapture

1:28:03 Don't try to win

1:30:02 My "victim" mother

1:38:46 More feedback

1:42:38 New Biblical Q

1:47:45 Wrapping up
1:49:16 Young man speaks
1:51:14 Do the Silent Prayer
1:51:52 Announcements
1:53:00 Conclusion
Church Notes
(We start streaming a couple of minutes after 11:00 AM US PDT.)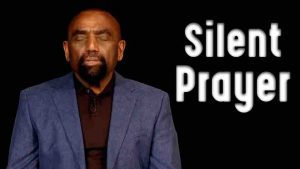 11:05 We open up service by doing the Silent Prayer for 10 minutes or so, before inviting questions and welcoming newcomers. (You can listen to the audio of this clip via SoundCloud.)
A remarried man and his wife
11:18 A man Solomon (sp) and his wife joined us for the first time; his wife was drifting toward feminism a couple of months before hearing Jesse. At first, she had doubts about Jesse, because of him saying women having hate, and not true love. She talks about her life a bit. She had children out-of-wedlock by another man. Her 16-year-old son says he's a homosexual, but she can see he's taken on her spirit — she kept him too close to her. 
(APOLOGIES FOR THE AUDIO ISSUES WITH OUR MICS.) 
She and Solomon talk about how they met, seemingly set up by her mother. 
11:43 Jesse urges her: Do not judge yourself. 
Solomon also talks about forgiving his mother. He had three adult children with his ex-wife; he got custody of them after he divorced. 
Stop spending your money on women!
11:46 A man talks about correcting a young woman he's been dating — who posted a photo of herself on Instagram showing cleavage. 
Jesse urges men not to spend their money on women, whom they're not married to. 
She invited herself!
11:49 Adriana talks about not being invited to Easter by her ex-boyfriend while her children were! So she invited herself by calling up her cousin! After she did it, she looked at herself and realized she wanted to be close to her ex. She felt she should go even though she invited herself, because she committed to bringing stuff. Jesse urged her not to go to a party by inviting herself. 
12:00 Jesse asks black Victoria what she thinks. She didn't think she was wrong for inviting herself. Victoria then says she's needing a helper with her business. 
Solomon and Kelly also give their take. 
Are you afraid to speak up?
12:03 Who is afraid to speak up? A young man is moving out of his parents' house to share rent with a black guy. He's concerned his future roommate may support Black Lives Matter. He's afraid to ask because he doesn't want to "muddy the water" before moving in. But it's better to do it before than after. 
A man with anxiety on pot
12:08 Another man has fear of speaking up, being afraid of confrontation. He lives in Marin County (near Bay Area), "Social Justice Warrior Central," he calls it. After hearing Jesse, he moved to live with his father; before that, he lived in his car, because of expense and drinking problems. 
He was growing and smoking weed at some point; he grew up smoking weed, and his mother was addicted to drugs. He's 32, and still has fear of the future and anxiety. He's doing the Silent Prayer. Jesse urges him: Don't judge yourself. Watch yourself when you're doing it; be aware of yourself doing it. Don't call yourself an addict, just know you want to overcome it. One day the light and power of God will change it. The biggest mistake we make is judging ourselves. 
Jesse asks: Where is the future? In the imagination: It's not real. All you have is right now. 
Others with fear
12:16 A young lady talks about fear of speaking up, getting cocky, and issues with her account. She's afraid if she speaks up she'll lose her cool jobs that make her excited. 
12:19 A third young man talks about fear in speaking up, not having enough knowledge of a subject. Even with things he knows, he feels fear. 
12:20 A second woman feels she became too fearless since becoming a Trump supporter. If you see yourself getting to that point, calm down a little bit. It can become an ego thing, in which you like seeing people overreact. If you're getting a high from it, back away from it. She feels that she has to be an activist because no one else is doing it. Jesse responds: Be aware of yourself in all things; and being aware will calm you down too. It does not mean you have to stop. But be aware so that you might not overdo things. 
Why they have fear: They don't love God.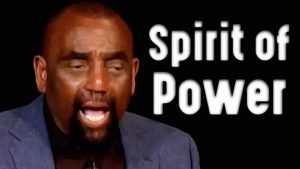 12:23 Bigg Bump answers why they have fear of speaking up. It's not having love within; it's hate, ego, fear. You don't love God with all your heart, soul, and might. 
Christians today have no power!
Jesse comments that most Christians have no power. He watches people waving their arms in Church; they're cowards. Jesse comments on Georgia election integrity measures (such as Voter ID) that [President] Joe Biden claims is like Jim Crow. No one said anything about it when Joe Biden said that! The children of Satan have no power; if they can intimidate you, they can control you. Our battle is a spiritual battle. You can't have fear if you've truly been born of God. 
12:28 A man points out that Christians won't fight because they're waiting for the rapture. They've called Jesus a pacifist — they've made Jesus "gay." Pretty soon they'll turn him transgender. 
In the light, you don't try to win
Jesse clarifies that he was never trying to win a debate, but just put the truth out there. You don't need to try to win in life. If you're trying to win, you're losing. It's about being a witness to the truth and putting it out there. (Jesse also talks about working with a crazy lady at Hollywood Presbyterian hospital who was waiting for the rapture.) 
Dealing with an angry 'victim' mother
12:31 Black Victoria says she's confused about how to handle her mother. At first it's peaceful, but she paints herself as a victim in discussing certain topics. Her mother got so frustrated at one point, her mother hung up on her. Jesse tells her: Just stay out of anger, and you'll see what to do. Let it pass so that God can guide you in how to deal with all things. 
12:35 Jesse tells the story of the rich young ruler who went to Jesus. He refused to sell all his stuff, because he was lying — he did not follow the commandments, but he loved his stuff more than God. 
Jesse tells Victoria: Live in the present with God and stay away from the anger. And if she gets too bad, you can block mama! Be an example, and she might come around before she dies. Be patient; overreact. 
(Samuel gave a good example last Sunday on how to deal with mama.) 
More feedback
12:40 A man references an old Sunday Service from 10 or 11 years ago, about coming from the right place. He spoke with his parents on the phone (video wasn't working). It's difficult for him to get his thoughts together and know what he's forgiving for. Jesse said: A little light will change your life. Just this past week, he started working. Satan makes you judge yourself; know it's a lie and let it pass. You're on your way; be patient; stay with the prayer. 
Samuel tells a story this week about his sisters talking about the Chauvin trial over the late George Floyd. Satan told him to butt in, but he let it pass. 
New Biblical Question
Jesse asks Forest (sp) his new Biblical Question: What is the greatest of evil? Answers by people include: "Hatred." "Women." "Anger." "Tolerance." "Betrayal." "Playing God." "Thinking you're good." "Complacency — [false security, letting evil continue]." "The mama spirit." "Your ego." … (After Jesse starts wrapping up, a 12-year-old young man answers: "Lies." He explains that lies bring anger and other issues.) 
Wrapping up
Do the Silent Prayer. Life is changing. It will blow your mind how much you've changed. Things that controlled you will no longer be there. He will cause you to change. 
(Jesse talks briefly with a 12-year-old young man who at times gets angry. Jesse urges him to watch himself.) 
Jesse repeats: Stay with the Silent Prayer. Don't hold anything against anyone. Like Adriana said: Her family didn't invite her to a party; wish them well. 
ANNOUNCEMENT: Women's Forum this Thursday, April 15, 2021, 7 PM at BOND in Los Angeles, for ladies only. 
Men's Conference happening in Orlando, FL, in August 2021! Tickets will be available at the end of the week. We will give more details. 
Jesse says: Just live your life. Don't compare yourself to anyone. 
Join our mailing list! rebuildingtheman.com/contact 
BOND INFO
Church with Jesse Lee Peterson is live every Sunday 11 AM U.S. Pacific Time at BOND in Los Angeles. Watch/listen online or join us in-person. Doors open at 10:30 AM. Church streams 11 AM through 12:30, Pacific Time. https://rebuildingtheman.com/church 
Throwback Sunday Services premiere on BOND YouTube channel Wednesdays at 4 PM US Pacific Time (7 PM ET). 
Contact BOND to schedule counseling, set up monthly donation, order books, or join our mailing list: Call 800-411-BOND (1-800-411-2663) or office 323-782-1980, hours Mon-Fri 9-4 PT (Los Angeles). https://rebuildingtheman.com/contact 
CHURCH LINKS
AUDIO PODCAST: Apple | Spotify | Castbox | Podcast Addict | TuneIn | Stitcher | Deezer | Amazon | Google | RSS feed 
VIDEO ARCHIVE: OLDER Services (2008-2010+) | RECENT Services (2016-present) 
WATCH LIVE on YouTube | Facebook | Periscope | DLive | Trovo | Twitch 
LISTEN LIVE on Jesse Lee Peterson's radio player during Church on Sunday
SILENT PRAYER: SilentPrayer.video | Audio on SoundCloud