20 Dec

12/20/20 Do You Love All People? (Church)

TODAY'S SERVICE: YouTube | Facebook | Periscope/Twitter | Audio podcast at links below

Church with Jesse Lee Peterson, Sunday, December 20, 2020: Are you a Christian? Do you love everybody? Do you like some and dislike others? A first-timer from the military talks about waking up and leading his young family. A certain TLC TV show reveals the degeneracy of millennial families, parents and children. Men are weak, not trained from childhood to work! Biblical Question: Do you think you believe what you want to believe?
TIME STAMPS
0:00 Stream start

1:18 Covid Christmas

3:00 No Women's Forum

3:58 Church feedback

10:40 Do you love everybody?

17:52 More unloving people

37:05 I don't like you but I love you

37:49 Elias, military family man – CLIP: Becoming a Man for His Family (14:25) 

48:08 Women need men (Elias)

51:41 Pray before meals?

55:37 Immoral millennial parents

1:07:05 No man button?

1:19:25 Young man and sisters

1:23:42 Biblical Question

1:29:24 Bib Q answered

1:31:14 Airport parking story

1:37:22 Feedback

1:41:40 No such thing as like

1:45:17 Closing

1:49:45 Support BOND
Church Notes
A man believes that the early church met daily rather than weekly and monthly. He says that the Christian life is very hard to do without being in fellowship with fellow believers day-by-day. (The man really likes how Church with Jesse Lee Peterson does not just do a song, sermon, song, and altar call like others do — seemingly just for money.) 
Do you love everybody? Are you a Christian? 
In the course of the conversation, Jesse asks the man: Do you love everybody? Are you a Christian? He suggests that people should not flippantly say that they're Christians. He admits that he does not love everybody, but knows that he should. In explaining what he does in effort to love people, he seeks to get involved and lead ministries for kids and adults. 
Jesse then asks several other people if they love everyone, if they like or don't like people. 
Jesse has Mary sing: "I don't like you, but I love you…" 
A first-timer on love and waking up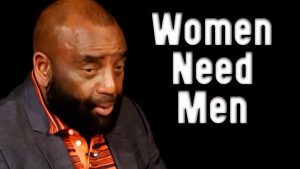 First-time visitor Elias relates love to the military: You may not like one person, but you'd fight and even die for each other. Describing love, he also talks about love for his baby daughter. The man says he's willing to unleash his hatred for a home invader, if one were to break into his house to threaten his wife and child. 
This man has been watching Jesse's videos, and is still a pothead. While he knows he wants to forgive his mother, he says that he still has yet to go see her. His parents were a bad example for him as a kid. A weight has been lifted from him. Admittedly, he was beta with his wife in the past. 
Christ was perfect, and once we're born again, we become like him. We get energy when we become like him. You don't need to be getting drunk, high, and out-of-order sexually. You use those things, because you cannot handle reality. Face life head-on and deal with it. 
Praying over food? 
Jesse answers a question about praying before meals. We should be aware and remember Jesus when we eat. The last things men have to overcome are food and sex. Those things tend to seduce you. 
Crazy TV show reveals millennial family degeneracy
Jesse mentions a certain TV show on TLC that shows the problem with millennials. Young people, some in high school, have babies out-of-wedlock, and live irresponsibly. Some Christian parents allow their teenagers to have sex in their homes. Parents don't love their children. 
Another thing: Parents pay for their children to go to college, as well as on expensive vacations! They hate their children, not preparing them to deal with life. Meanwhile, the kids are acting degenerate! That's evil. Fathers, not just mothers, spoil their children! This includes black parents! 
We're supposed to be moral people. If you don't have that foundation of God, you have nothing. Love God with all your heart, soul and might, and your neighbor as yourself. 
Men are weak! Children not raised to work!
Men are weak! The government is openly corrupt, but I blame the parents and the adults. Millennial men don't even fight to be a man anymore. They'll do whatever the woman says, being even a stay-at-home dad. 
What's with men who have part time jobs? Get a full-time job. Work two or three jobs to make it! 
A lazy person will lie to you and steal from you. 
Some men chime in with their family experiences, one father, and a son whose father died when he was 14. Jesse encourages a family and children to work. 
Biblical Question
The Biblical Question this past week: Do you think you believe what you want to believe? 
Different people answer, including Aussie! 
Nick and Jesse tell a story of not finding the car at an airport parking lot — right away Satan said that the car was stolen. Nick thought it was in the realm of "plausibility," but he found it "mind-blasting" that Jesse knew it wasn't true, because Satan said it. All thoughts are lies! 
Many people believe about God, but not in him. We're not in control of anything. 
In contrast, Alex's mind told him that he parked his car somewhere else, when in fact it had been stolen! 
Jesse answers: No such thing as "like." You either have love or hate — there is no "like." When you have love, you don't judge or hold anything against people, and don't take anything personally. That's made up by the world. 

BOND INFO
SUPPORT: MATCHING DONATION (GoFundMe) | or Donate to BOND 
Church with Jesse Lee Peterson is live every Sunday 11 AM U.S. Pacific Time at BOND in Los Angeles. Watch/listen online or join us in-person. Doors open at 10:30 AM. Church streams 11 AM through 12:30, Pacific Time. https://rebuildingtheman.com/church 
Contact BOND to schedule counseling, set up monthly donation, order books, or join our mailing list: Call 800-411-BOND (1-800-411-2663) or office 323-782-1980, hours Mon-Fri 9-4 PT (Los Angeles). https://rebuildingtheman.com/contact 
CHURCH LINKS
AUDIO PODCAST: Apple | Spotify | Castbox | Podcast Addict | TuneIn | Stitcher | Deezer | Amazon | Google | RSS feed 
VIDEO ARCHIVE: OLDER Services (2008-2010+) | RECENT Services (2016-present) 
WATCH LIVE on YouTube | Facebook | Periscope | DLive | Twitch 
LISTEN LIVE on Jesse Lee Peterson's radio player during Sunday Service
SILENT PRAYER: SilentPrayer.video | Audio on SoundCloud