07 Dec

Are You Bringing Heaven on Earth, or Hell on Earth?

||  See links below for Rumble, podcast, and more.

2013 theme: Renewing your mind from within. Can you bring both heaven AND hell into the world? Angry people are of the Devil. 

BOND Archive Sunday Service, November 10, 2013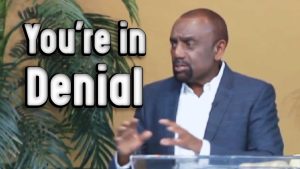 WATCH CLIP (15-min.)  YouTube  |  BitChute  |  JLP encourages people to discover the truth for themselves, rather than repeat the preacher or the Bible. Most are in denial, not wanting to see themselves (it's not a pretty sight). Jesse tells a story of a husband bringing hell into his marriage and family.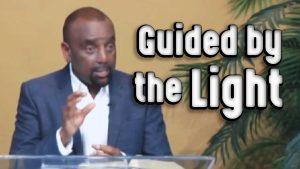 WATCH CLIP (10-min.)  YouTube  |  BitChute  |  JLP recounts wasting time trying to stop committing sins. But God wants you to seek Him first, and He will help you overcome. Pray without ceasing. Don't fall for Satan's game!
TIME STAMPS
00:00 Sun, Nov 10, 2013
01:41 Movie: "Missing"
02:23 Theme: Renewing your mind from within
02:58 Q: Are you bringing heaven or hell?
04:19 Put your hand down, Hitler.
06:16 Not your thoughts
09:06 Both?
11:37 Not a test! Pay attention to self.
12:33 Unconscious people repeat, don't discover
14:02 Isn't this fun? Think about these things.
14:23 A mother knows how to control.
16:24 Pondering
20:01 A mother sins
22:25 More feedback: Frustration
26:24 Denial: Can't, don't want to see yourself
28:36 Easy to say something good
32:01 Can you ride two horses? How you bring both?
34:22 JLP: You can't serve both
35:59 JLP: Counseling husband and wife
39:28 JLP: Friendships, Familyships, Workships…
39:39 JLP: Anger is hell. Angry, blind people…
44:09 JLP: Bribery for message
45:07 JLP: Quietly watch yourself. Ask God.
47:41 JLP: Seek first…Know, don't judge thyself.
48:45 Uh-huh… Allow the ego to die.
52:14 Completely forgive
53:31 Satan's game: "You're [almost] there"
54:53 Pray without ceasing
55:54 The mind of God
57:23 Satan will play your thoughts/emotions
58:04 Not truly evil? Like Dahmer? Don't compare.
CHURCH LINKS
VIDEO  YouTube Premiere 4 PM PT, Weds. 12/7/22  |  BitChute  |  Odysee  |  Rumble
PODCAST  Apple  |  Spotify  |  Google  |  Amazon  |  Castbox  |  Podcast Addict  |  Pocket Casts  |  SoundCloud  (RSS)
BLOG https://rebuildingtheman.com/church
SUBSTACK https://rebuildingtheman.substack.com
BOND INFO
Church fellowship at BOND Sunday 11 AM PT  rebuildingtheman.com/church
BOND YOUTUBE  2016-present  |  2008-2013+  |  1991-1998 (select recordings)
SILENT PRAYER  SilentPrayer.video  |  SoundCloud
Call 800-411-BOND (2663), or 323-782-1980 – CONTACT  /  DONATE