16 Oct

Do You Believe You Can Live a Life with No Fear? (10/16/22)

What's your fear? Failure, getting old, losing hair, dying? Afraid for your children? Christ got rid of fear and anger. There is no "I."

VIDEO: YouTube | Rumble (JLP Live) | Odysee | Facebook | Twitter | BitChute | Other services at links below

AUDIO: Apple | Spotify | Castbox | Podcast Addict | Amazon | Google | Stitcher | Deezer | iHeart | TuneIn | RSS feed | SoundCloud

Church with Jesse Lee Peterson, Sunday, October 15, 2022: After opening feedback, Jesse asks people: What is your fear? Some fear the future; others say they have none. A lady fears for the children. // A man who grew up hard of hearing fears failure. He spoke about "healthy anger" not directed at people. // People fear getting old, losing their hair, and dying. One man's upset over his adult son's depression. // Christ set you free, but you don't realize it! You think it's you feeling anger or fear, but that's Satan's lie, and not the real you! //

Biblical Question: How do you feel about yourself when judging others? Keep your focus on you, and not another person, or their judgment! //

New Biblical Question: How do you define good and evil? //

CLOSING: Stay with the Silent Prayer. ANNOUNCEMENT: Women's Forum third Thursday! //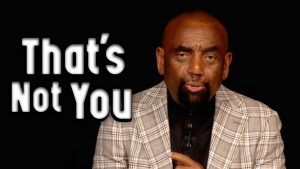 Watch Clip: YouTube | Odysee | BitChute | Instagram | All people have fear. Yet it's abnormal, because Christ set us free. Satan has you convinced that your feeling ego/sin nature is you. That's not the real you. 
TIME STAMPS
0:00:00 Sun, Oct 15, 2022
0:01:58 Opening: Man's motorcycle stolen
0:06:56 Q: What's your fear?
0:18:54 Fearing for others?
0:23:17 Fear of failure? Healthy anger? (Hearing)
0:35:17 JLP: Fear in people
0:36:45 Fear of dying, getting old, losing hair (anger?)
0:52:27 You can overcome fear: How?
0:53:44 Father taking on son's depression
1:04:41 What do you think? (Feedback)
1:18:04 JLP: Christ cleaned out the misery: No 'I'
1:31:04 Feedback: Jesse elaborates
1:40:49 You cannot fathom what the real you is
1:43:19 Don't hold onto learned knowledge
1:45:19 Biblical Questions: Judgment; Define good and evil
1:50:00 Closing: Pray; Women's Forum third Thursday!
Church Notes
11:00 AM US PDT We start streaming just after the top of the hour.
Opening: Man's motorcycle stolen
11:02 We welcome first timers and invite people to share things. A man's motorcycle was stolen this week.
Q: What's your fear?
11:07 Jesse asks how many have fear: What's your fear? One man's afraid of being alone. One man from Canada speaks. Raymond fears failure.
Other men speak, including Franky. He'd believe what he heard, listening to his imagination. He talks about living God with all his heart, soul, and might. Does that work?
11:14 One young lady fears looking like an idiot, fear of putting herself out there.
11:15 Another young lady used to look in fear at the future, but now she says she has no fear, by realizing she needs to stay present.
11:16 Nick the Anchor Baby has fear, not of a homeless guy singing in a clown mask, but in conversation with people. It comes and subsides. He feels it's diminishing.
11:18 Franky talks again, about fear of being beat up. He believes it's possible to live a life with no fear.
Fearing for others?
11:19 A lady tried to make a good difference in a child's life. She fears for others, with a sad feeling. Jesse asks her what it's like to fear for someone else. But she doesn't know what they're feeling. Kids don't have fear; how do you take on something they don't have? So she'd try to do something to make them feel good, so she feels better. With Jesse's questions she realizes it is about her.
11:23 A man fears future scenarios that are all in his head.
Fear of failure? Healthy anger? (Hearing)
11:23 Another man fears not hearing people (he wore hearing aids as a kid). He still has trouble hearing. He's felt failure. What does that feel like? Failure compared to what? He felt disadvantaged.
Jesse asks if he has anger. Do you believe you can overcome anger completely? He talks about taking anger out on a challenge, rather than on people. What's healthy about anger? He gets frustrated with difficulty in a challenge. He steps aside and waits before replying while angry in an email.
He says he became angry when kids got frustrated and didn't want to talk to him when he couldn't hear them. He never shared this with his parents.
He says he forgave his mother. She tried to justify her actions. She'd say nobody taught her how to be parents. He told her not to say that. He has not yet talked to his divorced father in Mexico.
JLP: Fear in people
11:35 Jesse's talked with many people in counseling. One lady fears hanging out with a prostitute friend out of worry of what others think. Another tries to present themselves in the right way, and yet people still think badly of them. Another is afraid of dying.
Fear of dying… getting old… losing hair (anger?)
11:37 Another man speaks of fear of death. He has anger at times. Is it normal to have anger? Do you believe you can work better without being angry?
11:39 Jesse asks him about fear of getting old. He looks at old people.
11:41 Hassan talks about fear of death, and Jesus in the Garden of Gethsemane and being crucified.
James and Doug talk about fear, including fear of losing hair. Franky talks again.
You can overcome fear. How?
11:53 You can live life with no fear. One young lady says the Silent Prayer is a big deal for helping to let go.
Father taking on son's depression
11:54 The waiter man with the 19-year-old son has fear of depression because his son is depressed. He talked on the phone with him until 2 AM. What good is it doing him that you feel that way. His son's been lonely since 9th grade. What good are you to him that you're taking on his depression? What's the purpose?
He tells his son to be extroverted and go to church. The mother is texting him like crazy. Jesse asks: What would you think of God if you went to God with your problems and he didn't have answers? He'd be annoyed. His physical advice (exercise, church, etc.) doesn't solve spiritual problems.
Jesse tells him to get his spirit right, so that he's coming from the right spirit, rather than just giving the "right answers."
He talks about difficulty enduring. How do you feel about having to go through the ego pain?
Jesse asks him if he fears getting old. He says a lot of people think you're useless.
What do you think?
12:05 Jesse asks a man what he thinks of the conversation. He looks forward to getting old. He's 42 and thinks differently.
12:06 Jesse asks a young lady about the woman afraid of hanging out with her prostitute friend. Would you hang out with your friend in public? Christ hung out with the worst. Have you judged anyone?
12:10 Hassan thinks it's possible to cast out all fear. He points out the fears are things we've identified with, whereas we should only identify with God. Have you gone all-in, with faith? Has it worked? He talks about judging: We're judging ourselves because we lack the all-in faith.
12:12 Another man agrees with Hassan about faith in God. How did faith take away your fear? He mentions cultivating stillness. Jesse asks: How do I put my faith in God?
One of the young ladies from earlier also speaks on being still and letting light in, to make fear go away.
JLP: Christ cleaned out the misery; No "I"
12:18 Jesse urges the man to endure. He says it's abnormal to have anger, fear, doubt, worry, loneliness, jealousy, envy, strife, revenge. Christ cleaned that out. It's an illusion. It's from the Devil who pretends to be strong but he's weak. He gets you to do it to yourself because you think it's you.
You cannot be a son or daughter of God with all this stuff overcome anger. Children of God have discernment — they're aware at all times. (The Bible says to be self-controlled and alert; it frequently says to be wary.)
Spiritual fear has been taken away from us. You think you have it because you think there's an "I." You think you're taking on these emotions when there is no you. It's an illusion of yourself. You're none of the things you think you are. You put "I" into the feelings of embarrassment. It's a lie from hell. The real you has no fear, doubt, worries, insecurities. The real you is perfect. No one on earth has a right to judge anybody.
Welcome the feeling of fear next time you have it. Don't say "I have fear." It is a fake "I" that never had fear. Don't run from it but relax in it. Don't try to hold onto anything, if your wife wants to take your son or money. You have a wrong identity with the child, the fake feeling of a father or mother. There is no feeling to that, except for being on an ego trip. Completely give up.
One of the most powerful things you can do is to "know thyself." Be willing to die in order to live.
Once you see that, you'll never be a follower or "leader" again. Only God has the answers. When you give up using people, places, and things to feel better, you will know God. It's abnormal to have a physical leader.
Christ came and made us free. Take off the old clothes and reveal the new person.
Again: Relax in it the next time you feel fear. Face it and go through it, and you'll be done with it. Satan wants your soul, so he gives all kinds of crazy ideas.
And again: It's not normal to have fear, doubt, or anger.
Feedback
12:31 A man asks about the feeling of anger never coming again. Jesse urges people to forgive, starting with mama. The issues you have came from parents, especially mothers. Then it would not occur to you to become angry in situations.
He has not yet forgiven his mother. It feels weird to do, he says.
12:41 Jesse says you cannot fathom what the real you is. Bring every thought into captivity.
12:44 Jesse uges Raymond not to hold onto learned knowledge. You can learn Christian things, the Bible, God, and spend a lifetime not knowing God. One lady was in the hospital for depression or some other psychotic episode, but wanted to help
Biblical Questions: Judging and good and evil
12:46 Jesse talks about the biblical question: Keep your eyes on you. If you care about someone judging you, you have problems, too.
New Biblical Question: How do you define good and evil? What's your definition of good and of evil?
Closing: Pray. Women's Forum Thursday!
12:50 Jesse says the highest form of prayer is to be still and know God. Do the Silent Prayer, morning and night. During the day if you forget about the present, come back. Become your own man or woman. It's a horrible mistake that everybody's a follower.
Women's Forum this Thursday, third Thursday of the month!
BOND INFO
Church with Jesse Lee Peterson is live every Sunday 11 AM U.S. Pacific Time at BOND in Los Angeles. Watch/listen online or join us in-person. Doors open at 10:30 AM. Church streams 11 AM through 12:30, Pacific Time. https://rebuildingtheman.com/church
Throwback Sunday Services premiere on BOND YouTube channel Wednesdays at 4 PM US Pacific Time (7 PM ET).
Contact BOND to schedule counseling, set up monthly donation, order books, or join our mailing list: Call 800-411-BOND (1-800-411-2663) or office 323-782-1980, hours Mon-Fri 9-4 PT (Los Angeles). https://rebuildingtheman.com/contact
CHURCH LINKS
AUDIO PODCAST: Apple | Spotify | Castbox | Podcast Addict | Amazon | Google | Stitcher | Deezer | iHeart | TuneIn | RSS feed | SoundCloud
YOUTUBE PLAYLISTS: OLDER Services (2008-2010+) | RECENT Services (2016-present)
WATCH LIVE on YouTube | Rumble (JLP) | Facebook | Odysee | DLive | Twitter | Twitch
LISTEN LIVE on Jesse Lee Peterson's radio player during Church on Sunday
SILENT PRAYER: SilentPrayer.video | Audio on SoundCloud
—