02 Oct

Do You Look at Your Problem, Or for a Solution? (Church 10/2/22)

Bible verses reject the religion of anger. Look at your problems; You have none. (What about marriage?) Sit in judgment of yourself to see.

VIDEO: YouTube | Rumble (JLP Live) | Odysee | Facebook | Twitter | BitChute | Other services at links below

AUDIO: Apple | Spotify | Castbox | Podcast Addict | Amazon | Google | Stitcher | Deezer | iHeart | TuneIn | RSS feed | SoundCloud

Church with Jesse Lee Peterson, Sunday, October 2, 2022: Jesse speaks against the religion of anger. To go to heaven, you must go through hell, ego death. We read six Bible passages against anger. Do you still struggle with anger? // Last week's ASSIGNMENT: Do you look at the problem or for a solution? (A father worries about his son finding a "good woman," but he doesn't pray!) The real you has no problems. // A woman asks: What about the "natural" desire to marry? We talk at-length about marriage, expectations, and the fallen state. // Sit in judgment of yourself to see. //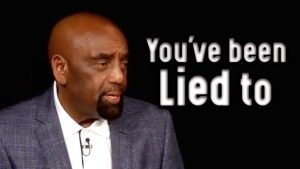 See clip on YouTube: A young married Christian mother says she was taught that it's okay for young women to have the desire to marry one day.
TIME STAMPS
0:00:00 Sun, Oct 2, 2022
0:01:55 Religion of anger
0:04:59 To get to Heaven, go through hell
0:06:50 Bible verses against anger
0:12:57 Do you still struggle with anger?
0:19:29 Assignment: Look at the problem or solution?
0:22:30 Worried father does not pray
0:32:07 Woman as god
0:32:44 More: Look at the problem or solution?
0:44:35 JLP: The real you has no problems
0:53:18 What about desire to marry? (Sit in judgment)
1:09:09 Why did God put men and women here?
1:12:52 JLP: A man who longer caters to women
1:16:08 A husband and wife on love and "dating"
1:24:01 More Q&A on marriage, identity, etc.
1:30:02 Sitting in judgment of yourself
1:44:20 Closing / Announcements
Church Notes
10:58 AM US PDT We start streaming just before the top of the hour.
Religion of Anger
11:00 Jesse opens by calling on six people to read six different Bible verses in order to address the religion of anger.
To get to heaven, go through hell
11:03 Jesse had a conversation with Joel.
He says in order to get to heaven you have to go through hell. Neil and a young lady respond to this statement. The ego death is hell.
Bible verses against anger
11:06 Jesse and Nick talk about emotions which are not good, and don't work for anyone.
Ephesians 4:31 says: Get rid of all bitterness, rage and anger, and every form of malice. But people claim Jesus was angry.
Ecclesiastes 11:10 has wisdom.
Romans 2:5-6 talks about stubbornness and unrepentant hearts, and God's judgment.
Deuteronomy 31:8 says: Do not be afraid or discouraged, for the Lord will be with you.
Philippians 4:8 says to think on these things, which are true, just, pure. There's no virtue or purity or goodness in anger. Don't let anyone tell you it's good.
Jeremiah 17:9 says the heart is deceitful above all things.
Do you still struggle with anger?
11:11 Jesse asks how many still struggle with anger. Different people talk. One lady mentioned screaming at a guy who cut her off in a McDonald's drive-thru, in front of a little boy related to her (a grandson or nephew)!
11:15 Jesse mentions to the lady that in his conversation with Joel, is that once you wake up, there's nothing to go back to. The spirit of anger will make you do crazy things.
11:16 Jesse asks another young woman about struggling with anger. Sometimes she thinks she's over it, done with it! But then she realizes she's judged someone without realizing it.
11:17 Raymond talks about judging himself for it.
Do you look at the problem or solution?
11:18 Jesse mentions the assignment from last week: Do you look at the problem or solution? Different people answer.
Worried father won't pray
11:21 Jesse mentions briefly he loves working on his life.
Another man talks about coaching his 19-year-old son through life, to find a good job and a good woman. Jesse asks: Why do you want him to find a good woman? If you wait for God to add a woman unto him, he won't make a mistake. Which is best, to let God add one to him, or for you to add one? The man says the Devil works faster than God. He's afraid his son will get an Amber Heard kind of woman. He wants him to look for looks, personality, and humor. All vain!
The father is not doing the Silent Prayer. He's impatient. Do you expect to find patience before or after prayer? Why don't you do the Silent Prayer so you can be sure to give him the right advice? How do you expect to develop patience if you don't learn to be still? The man calls it a process. What process are you taking to become patient? Do the Silent Prayer so you can give him the right advice.
11:31 Another church attendee warns that looks, personality and humor could become the young man's god.
More: Look at the problem or solution?
11:31 Jesse asks another man: Do you look at the problem or solution?
11:32 Another woman looks at the problem so she doesn't repeat it.
11:32 Yet another man found there is no solution.
11:33 One lady says Satan's coming after you, while God's waiting for you. Do you get angry? A 10-year-old still gets angry, and says it's from Satan. When anger comes, let it pass. Are you doing that? Work on that. Watch it. If you give in, realize you shouldn't have.
11:35 Another lady talks.
11:36 Hassan says the problem and solution are the same, realizing we're creating the problem.
11:36 Franky answers, saying he looks for the solution.
11:37 Nick made a situation worse by going for the solution.
11:38 Jesse briefly says he wants you to know that you know. A young lady forgot the assignment but did look at the problem.
11:39 One lady looks at the problem.
11:40 A man answers, followed by a young woman who says she doesn't see herself as having problems.
11:41 The worried father from earlier tries to look for the solution to minimize the pain. Why? Pain is not good because it's unpleasant, the man claims.
The real you has no problems
11:43 Jesse says he's not talking about practical problems that you fix and don't live by. He's talking about spiritual things. You should never look for a solution in spiritual things, but the problem. There are no spiritual problems. The real you does not have one problem.
Thinking is wrong. The worst thing you can do in life is think. All thoughts are all lies about everything. Satan gives you a thought right away when a situation comes. Thoughts will have you judging a person as good or bad.
The real you has no problems. But the Devil will tell you what the real you is, another lie!
The sooner you start doubting thoughts, you shall be free. Emotions, fear, and thoughts are not you. Thoughts are about time, what has happened or will happen — it's never eternal. Satan will have you wanting to jump off a roof.
Looking for a solution will make you turn to thoughts. None of your solutions will ever work. You look for love because you're lonely, and you get into a worse situation.
11:49 A woman talks, and Jesse elaborates more.
What about the desire to marry?
11:52 A woman asks about the desire to get married. If you date with no expectation you'll know whether to marry or not. Life will unfold by itself. Allow that to happen.
Women are looking for a father's love, and Satan tells them they want to marry. It's a fallen state desire to marry, longing for love. God let that fall happen so that men and women could come together and then overcome the fallen state. If you had perfect peace, you would never get married.
Women and men have expectations from one another, and all hell breaks loose when they don't meet their expectations. If he's not paying attention to you, it's an opportunity for you to sit in judgment of yourself and not look at his actions.
Relationships and marriages work better with no expectations. And you'd naturally treat each other right. You were lied to when you were told there's nothing wrong with desiring to marry.
The man and woman hate each other, truly. But the fallen state is so that you marry with fake love. If you've overcome the fallen nature before you married, you would never get married. They'll be good friends but won't have an identity in a relationship, or be looking for anything.
Why did God put men and women here?
12:07 Another lady believes God put man and woman here for a reason. He put us here to create love. And the fallen state allows for procreation.
Today people hardly marry and have kids.
In the good old days it worked out well, but not so well. They learned to love and not hate one another. Now you're taught hate, not love, to hate your neighbor and enemy, rather than pray for them. They worked it out.
It's similar to blacks and whites back in the day, versus now.
Young people should be glad for the warning.
12:11 Jesse says he was talking with a man who doesn't respond to women or cater to their egos. And the women go crazy over it.
So young people can know that that's not love, that it's all fake. Then he can love the woman with real love.
You show your children it's okay to be married by being right. Your spirit is the spirit of love and not of anger, which would destroy them.
A husband speaks; wife on "dating" husband
12:14 One man says loving his wife with the Father's love brings conflict out of her, because it doesn't feel like the other kind of love. He talks about ignoring her and focusing on the Father.
12:17 The man's wife responds and talks about what Satan has her telling herself. She calls it a date when they go out for dinner — but that's another idea from the world to build the ego.
What's the difference between quality time with the children at home, and quality time without the children? She says that her husband should come first before the children.
12:22 Jesse counseled with a couple in which the wife got mad about a lack of attention. God treats us all the same. You treat your enemy the same: either you have love or you don't.
More questions and comments on marriage, etc.
12:24 A man asks about enjoyable routines. As long as you don't get an identity from it, you'll be okay. Husbands, wives, mothers and others get a sense of identity from it. The man asks about going to the movies on Tuesdays.
12:26 Another man asks about the order of God versus "children first." The father and mother should not be so ego driven that they put themselves first.
12:27 The woman asks about multiplying. She mentions the fall from the Garden of Eden.
Sitting in judgment of yourself
12:28 Jesse urges you to see for yourself. The ego is all evil and it runs deep in the imagination and emotions.
12:29 Franky reflects on his younger days. Jesse talks about sitting in judgment of self so that you see. All thoughts about anything, except for practical things, are a lie. That's why you have to go to hell before you can get to heaven. Franky talks about the greatest commandment, and the second.
12:32 A man talks about anger with Jesse, and following the two rules.
12:33 Jesse talks about needing the change of heart.
12:34 A few others speak with Jesse. You will know that you know God. People intellectually believe but that's not knowing. Christians justify their cruel behavior.
12:36 Hassan speaks. Jesse talks about a good example of a couple with their children, who are both working on themselves. Hassan asks about hypothetically having peace, yet marrying and having children.
In heaven there is no marriage.
Closing / Announcements
12:43 We have our Men's Forum first Thursday night.
Off-air, Jesse asks the new Biblical Question: What makes a hero?
BOND INFO
Church with Jesse Lee Peterson is live every Sunday 11 AM U.S. Pacific Time at BOND in Los Angeles. Watch/listen online or join us in-person. Doors open at 10:30 AM. Church streams 11 AM through 12:30, Pacific Time. https://rebuildingtheman.com/church
Throwback Sunday Services premiere on BOND YouTube channel Wednesdays at 4 PM US Pacific Time (7 PM ET).
Contact BOND to schedule counseling, set up monthly donation, order books, or join our mailing list: Call 800-411-BOND (1-800-411-2663) or office 323-782-1980, hours Mon-Fri 9-4 PT (Los Angeles). https://rebuildingtheman.com/contact
CHURCH LINKS
AUDIO PODCAST: Apple | Spotify | Castbox | Podcast Addict | Amazon | Google | Stitcher | Deezer | iHeart | TuneIn | RSS feed | SoundCloud
YOUTUBE PLAYLISTS: OLDER Services (2008-2010+) | RECENT Services (2016-present)
WATCH LIVE on YouTube | Rumble (JLP) | Facebook | Odysee | DLive | Twitter | Twitch
LISTEN LIVE on Jesse Lee Peterson's radio player during Church on Sunday
SILENT PRAYER: SilentPrayer.video | Audio on SoundCloud
—