06 Mar

03/06/22 Come Out of the Darkness (Church)

We need love. Stay out of the imagination: Discernment vs. judgment. Are you a fighter? Does the Devil know he's the Devil?

VIDEO: YouTube | Facebook | Twitter | Odysee | BitChute | Rumble | Other services at links below

AUDIO: Apple | Spotify | Castbox | Podcast Addict | TuneIn | Stitcher | Deezer | Amazon | Google | iHeart | RSS feed | SoundCloud

Church with Jesse Lee Peterson, Sunday, March 6, 2022: After opening questions, Jesse asks people: What did you notice on the drive to church? The point is we only need love, and our "problems" come from the imagination. (Putin is confounding the world!) How do you live in this crazy world as a Christian with discernment, rather than judgment? Come out of the darkness. Live without making a decision. We answer the past weeks' Biblical Question: Are you a fighter? Stop fighting. Does the Devil know he's the Devil? No, he thinks he's an angel. 

Amid the closing, we ask the new Biblical Question: What do men and women want from each other?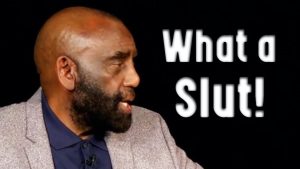 A young woman answers Jesse's question: What do you want from a man? She does not know her father; her mother doesn't really tell her anything about him. Forgive her.
TIME STAMPS
0:00:00 Sun, Mar 6, 2022

0:01:41 Welcome to Church

0:13:03 What did you notice on the way here?

0:18:59 You need love; the issue: imagination

0:29:51 Putin; Feedback/Q's

0:43:34 Judgment vs discernment?

1:01:07 Come out of the darkness

1:05:26 Feedback / BQ: Are you a fighter?

1:17:13 Does the Devil know he's the Devil?

1:32:39 Be all-in with God; more on Putin

1:35:45 BQ: What do men and women want from each other?
Church Notes
11:00 AM PST We start streaming just about the top of the hour, and welcome a couple of newcomers. 
11:07 Jesse asks if anyone had a life. An American Mexican gardener tells a story about a man picking a fight with him; the man threw a rock through his neighbor's window! He wonders whether he's wrong in how he handled it. 
Jesse asks him: Are you a fighter? He says he is when he needs to be — "a defender." He keeps asking: Did I overreact? 
Q: What did you notice on the way to church?
11:14 Jesse asks a young lady: Did you drive here today? What did you notice along the way? She talks about the weather and the traffic. Jesse asks the same of others. One young lady with her husband, who was here a couple of weeks ago, talks about peace and her mother. Others also respond.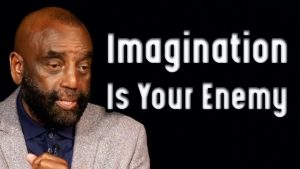 (Watch 20-minute clip) 11:20 Jesse explains that we only need one thing: Love. Jesse has counseled with hermaphrodites and prisoners. They all have the same issue. People think they need to judge their vices, and others'. We cannot judge one another. What you do to others comes back on you. 
Your primary issue that you have is your imagination. Everything wrong with you comes from your thoughts: Fear, shyness, insecurities come from the imagination. God said: Bring every thought into captivity. There's no such thing as a true thought. 
Nobody has friends. It's all fake. Family members, husbands and wives — don't like each other. It comes from fake love that comes from the imagination. Sin is of the heart, what causes you to do the vices. 
The real you has no problems. The not-you has problems, the thing you're trying to get an identity from — that's the "problem." Get to know yourself in order to be free. Keep your eyes on you. There are people who love complaining; they'll go on for an hour. Shut up! Can't you hear yourself! They don't want their misery taken from them. 
Jesse counseled with a couple this week; this issue is prevalent: The wife's father cheated on the mother when she was little. Women are not victims; men, you can't save a woman. (Men have taken on other women who claim their husbands are beating them. And then the women do the same to the new men!) This woman whose father cheated on her mother, she cheated on her husband! She cheated because she listened to Satan that "all men are the same." But her husband has been faithful! She's convinced he'll cheat! She'll drive him to cheat!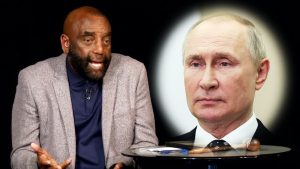 11:30 Every human being is living in their thoughts! Jesse has been looking at Putin. Putin reminds Jesse of Trump. All hell has broken loose. Putin's smarter than the whole world! We have to be in the world but not of it. 
One woman asks about judgment. One man asks about thoughts. 
Another man talks about catching himself in his imagination; he posed to get ahead with others at work. Your mama doesn't love you! Your daddy doesn't love you either; he's just a little easier than the mama thing. Nobody loves each other. Test it! Your woman doesn't love you, guys! 
Jesse urges this man: Be aware of yourself. The light will let you see when people are lying to you, and when you want something from them, when you're not being yourself. Ladies, men don't love you. Awareness is amazing. 
Judging vs discerning?
Yet another man talks about judging versus discerning right from wrong, good and evil. Judgment hates discernment. Discernment is from God. Judgment is from Satan. Overcome anger and stay out of the imagination; then it's impossible to judge. If human beings had perfect love, there would never be a war. 
On Wilshire and Fairfax, there's a film museum and academy; the man points out jabs at America and white people there! The man telling about this wonders how people don't realize this is evil, living in the past. 
In dating, or with parents, if you argue with them, they control you. Don't argue with them, and they go nuts! Emotions are evil. God is not an emotional God; He's dispassionate. Satan is an emotional god. 
Every angry person has fear. Jesse jokes about the "massa" (master) saying we can take the mask off now. 
The man asks: How do we as Christians correct them without judging them? 
Another newcomer answers a question about anger. It's abnormal for men to have anger — you're a girl! Forgive your mother, and your father for not protecting you. 
How do you live in the crazy world as a Christian with discernment and without judgment? 
JLP: Come out of the darkness
12:02 Jesse answers, to add to what people said: Come out of the darkness. When you're in that light, you don't identify as anything. Many people hold onto the idea of living as a Christian, and judging others. 
Live without making a decision. Satan is making that decision for you. Of ourselves we do nothing and know nothing. The intellect is Satan's. 
Feedback / BQ: Are you a fighter?
12:06 A man talks about not liking the word process, but he does like the word "expand" and "grow." You'll notice: people chat about nothing! You rise in consciousness. God will bring you up to His level. 
In talking with one lady, Jesse says: You make practical decisions. But let all thoughts go. J
esse asks the young lady the Biblical Question: Are you a fighter? Why? She sets goals. 
A man says he used to argue with people, but now floats. He says judgment is "Yahweh's job." 
Jesse answers a question from chat: How can we overcome our thoughts if we "can't do nothing" ourselves? Most people are fighters. Satan wants you to have an opinion and judge yourself, so that he will win. Stop fighting. All you're doing is giving room to the devil. When you don't fight with it, it has to die. 
Does the Devil know he's the Devil?
12:18 Jesse says we had an amazing meeting at the Men's Forum this past Thursday. Jesse asks: Does the Devil know he's the Devil? 
A man asks if God is evil, because Jesus wept when the girl died. Jesse explains that Jesus and God don't have emotions the way that you do. Jesus wept because the people couldn't see. Christ didn't have that kind of emotion. When you're in the light, you can see. Know for yourself. 
Others answer the question: Some say yes, others no. (We talked about this Thursday night at the Men's Forum.) 
Jesse asks a man: When people are jealous, envious, lying, rob, rape, and do all that stuff — do they know they're the Devil? 
Jesse says: The Devil thinks he's the light. The Angel of Light. Look at his children. Anyone with anger is a son or daughter of Satan. But they think they're of love, because they smile, say something nice, or hurt trying to help. 
Anyone who has not been born of the Father is a Devil. Anyone who has a plan is the Devil, because you think you know what you want. 
Closing / More on Putin
12:33 In closing, be all in with God. Let the ego die. If your wife wants to leave, let her go! Same thing for the wife with her husband. When you're all-in with God, you'll see how Satan plays on your mind, making you think about reputation, being alone, winning or losing. 
Do the prayer, and watch. Watch the thoughts, but don't hold onto them. The whole world turned against Putin; he's still doing his thing, winning the war! The media here is doing the same thing that they're accusing Putin of doing to the "free press" in Russia! Be a conservative or white man telling the truth in America. 
What do men and women want from each other? 
12:36 New Biblical Question: What do men and women want from each other? A kid says: To control each other. That's true, but there's more! Jesse asks a few ladies: What do you want from men? Protection, guidance, comfort, they say. 
The third young lady does not know her father; her mother doesn't tell her anything, but that he didn't want to be in her life. The young lady talks about believing her thoughts. Don't believe anything your mother says about your father; women don't tell the truth. Fathers don't leave their children; they leave the mother, because they can't handle her. The mother keeps the children away, and pretend it's the father; they're liars. 
Jesse asks a young man what he wants from a woman; he declines to answer, but thinks it's right, but recognizes others may disagree. He has earrings, and Jesse pokes fun at it. 
Pray and watch. We have the best counseling.
BOND INFO
Church with Jesse Lee Peterson is live every Sunday 11 AM U.S. Pacific Time at BOND in Los Angeles. Watch/listen online or join us in-person. Doors open at 10:30 AM. Church streams 11 AM through 12:30, Pacific Time. https://rebuildingtheman.com/church 
Throwback Sunday Services premiere on BOND YouTube channel Wednesdays at 4 PM US Pacific Time (7 PM ET). 
Contact BOND to schedule counseling, set up monthly donation, order books, or join our mailing list: Call 800-411-BOND (1-800-411-2663) or office 323-782-1980, hours Mon-Fri 9-4 PT (Los Angeles). https://rebuildingtheman.com/contact 
CHURCH LINKS
AUDIO PODCAST: Apple | Spotify | Castbox | Podcast Addict | TuneIn | Stitcher | Deezer | Amazon | Google | iHeart | RSS feed | SoundCloud 
VIDEO ARCHIVE: OLDER Services (2008-2010+) | RECENT Services (2016-present) 
WATCH LIVE on YouTube | Facebook | Twitter | DLive | Trovo | Twitch | Odysee 
LISTEN LIVE on Jesse Lee Peterson's radio player during Church on Sunday
SILENT PRAYER: SilentPrayer.video | Audio on SoundCloud 
—