18 May

04/29/12 What Happened to the New Generation's Attitude? (Archive)

(BOND YouTube Premiere, 4 PM PT, Wednesday, May 18, 2021; prior services via links below) 

AUDIO PODCAST: Apple | Spotify | Castbox | Podcast Addict | TuneIn | Stitcher | Deezer | Amazon | Google | RSS feed 

BOND Sunday Service, April 29, 2012: Jesse Lee Peterson talks about the younger generation's attitude toward work. It's affected not just the black community, but Hispanics, whites, and others as well. People talk and give feedback. Jesse tells about building his business as well as starting BOND. Even in bad conditions or with an evil government, we should be moral and responsible. Do not judge. People cannot see, and cannot even help lying. People should be individuals and not identify with a group or other person. FROM THE ARCHIVES! 

Opening and closing music: "Changes" (unreleased track) by Jon Parfitt / Bright Lights

Throwback Sunday Services premiere on BOND YouTube channel Wednesdays at 4 PM US Pacific Time (7 PM ET). 
TIME STAMPS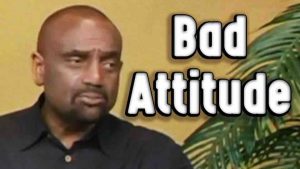 CLIP (16 mins): Jesse talks about attitude toward work and life. A poor attitude and work ethic have developed in both the black community and in younger generations of all races. People are falling for "education," rather than what's already inside and can come forth as you live your life.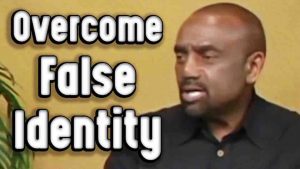 CLIP (17 mins): Jesse talks about the evil that the government does, that group-thinking, false identity and false leaders do. They encourage family breakdown, immorality, and the falling away from God and yourself. They push false education and bad policies such as mass immigration. We should thrive anyway — we are responsible for our lives. It's a spiritual battle between good and evil. God takes away anger, and allows you to see.
BOND INFO
Church with Jesse Lee Peterson is live every Sunday 11 AM U.S. Pacific Time at BOND in Los Angeles. Watch/listen online or join us in-person. Doors open at 10:30 AM. Church streams 11 AM through 12:30, Pacific Time. https://rebuildingtheman.com/church 
Contact BOND to schedule counseling, set up monthly donation, order books, or join our mailing list: Call 800-411-BOND (1-800-411-2663) or office 323-782-1980, hours Mon-Fri 9-4 PT (Los Angeles). https://rebuildingtheman.com/contact 
CHURCH LINKS
AUDIO PODCAST: Apple | Spotify | Castbox | Podcast Addict | TuneIn | Stitcher | Deezer | Amazon | Google | RSS feed 
VIDEO ARCHIVE: OLDER Services (2008-2010+) | RECENT Services (2016-present) 
WATCH LIVE on YouTube | Facebook | Periscope | DLive | Trovo | Twitch 
LISTEN LIVE on Jesse Lee Peterson's radio player during Church on Sunday
SILENT PRAYER: SilentPrayer.video | Audio on SoundCloud