02 Aug

08/02/20 What Does It Mean to Be of the Light? (Church)

Church with Jesse Lee Peterson, Sunday, August 2, 2020: We talk about forgiving vs. living with mothers, and bringing girlfriends into the bedroom at your parents' house! God gives us warning signs along the way to try to wake us up. Biblical Question: Are you of the light? What does it mean to be of the light? Jesse answers around 1:13:00 into the meeting. In the light, you have no fear or anger, no relationship with thoughts and imagination. "Bring every thought into captivity." Why are you afraid to speak up? 

Lots of feedback and questions from people in Church, and we take a few calls. To those who waited on-hold for a long time, call-in to JLP's radio show, or back to Church next week! Thank you for the Super Chats! We'll read them on-air Monday! 
Church Notes
At the very beginning, Jesse asks guys if they know how to fix stuff. 
A first-time visitor says he doesn't feel he needs to forgive his mother. He's living with his mother at age 27. He and his 29-year-old brother help his elderly parents out. He brought his girlfriend into the bedroom too! Other guys have done this too! 
A man asks how he was able to see that abortion was wrong before he went to forgive his mother. God is always with us, giving warning signs. 
Are You of the Light?
We talk about the Biblical Question. Are you of the light? (Jesse mentions a caller named Mona from the radio show this week.) A lady believes she's not of the light because she got scared in a situation. Another lady says she is still evil. Yet another young woman, Mrs. Mark also does not think she's of the light, because she still has anger. She strives to be of the light by praying. A couple of men also don't know what it means to be of the light. Others say yes, at least partially, because they can see the evil in themselves. 
A couple of callers and others also respond to the Biblical Question: What does it mean to be of the light? Many others talk about whether they are of the light, including another caller, and people at the service and on BOND staff.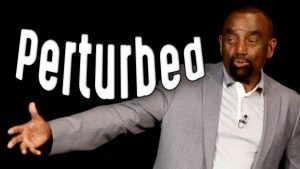 A man says that he was not of the light when he married the woman he's with today. Jesse tells the story of a woman who called him, telling him that she's "a bitch," and that she wants to commit suicide. This man now has a son whom he wants to protect from the boy's mother, his wife. Jesse also recounts talking with a 15-year-old boy who acts just like his mother, responding strangely to questions. 
Jesse answers the Biblical Question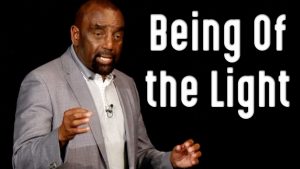 On Friday, Jesse participated in a panel discussion / debate on a Chinese station, debating Chris Hahn — a beta male! When you live in the light, you can see all things. 
Samuel, a Hispanic guy who's been on-stage next to Jesse, read a passage from the Bible. You're either a slave to money or to God. No servant can have two masters. Samuel then told a story about visiting a rally in South Central L.A. with revolutionary communists, and leaving them baffled by disagreeing with them. 
Around 1:13:00 Jesse answers the Biblical Question. When you're in a fallen state, you're hypnotized, and cannot see. Anyone with anger, you're in darkness. God will try to wake you up along the way. You must be born of the light of God. Jesse mentions liars and people who cannot see like the late John Lewis, who died recently. Many funerals honor him, but he supported abortion and all sorts of evil. 
Jesse also answers questions about being baptised of the spirit, and hell on earth for people who are not of the light.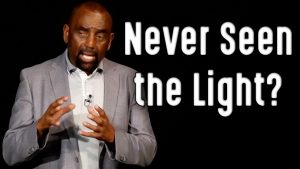 Why are you afraid to speak up?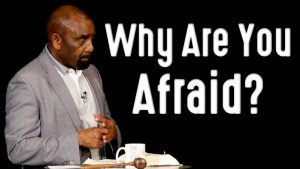 A lady talks about having forgotten that it's possible and right to tell the truth. When you're of the light, there is no fear or anger. They talk about the Wicked Witch of the West with the Low IQ, the Beta Male guy from Friday. Additionally, the lady mentions Ilhan Omar who puts out evil — which this lady in church hates. 
Jesse asks: Why are you afraid to speak up? She's afraid of losing her job — she's self-employed. You cannot have fear if you're living not in your thoughts. You have no relationship with your imagination in the light. God will take care of you. Don't worry about your stuff! Don't speak up just to show off. Jesse mentions a family member who's fat, and quotes the Bible all the time. 
She's not sure what to do about participating with a church whose members are for what's wrong. Yet she thinks there are good, decent people there. She's trying to figure out how to have an impact. But we can't impact anything. It's the Spirit in you — the light of God. Stop having a conversation in your head. Do you believe every thought is a lie? She tries to distinguish between thoughts and revelation. Jesse says revelation is words without words. Bring every thought into captivity. 
Last questions and comments
Olivia from Michigan says her mother gets to her. She plans to go and forgive her mother today. She's roommates with her mama! 
Brandon from Columbus, OH, wants to know whether he should stay with a Jehovah's Witness girlfriend. No! 
Jesse gives some great parting thoughts. Men's Forum this Thursday night at 7 PM at BOND in Los Angeles! We'll read Super Chats and donation messages on the show tomorrow (Monday)! 
CHURCH LINKS
PODCAST: Apple | Spotify | Castbox | Podcast Addict | TuneIn | Stitcher | Google | Deezer | RSS feed 
VIDEOS: Sunday Services (2008-2009+) | Church with Jesse Lee Peterson (2016-present)
LIVE: YouTube | Facebook | Periscope | DLive
SILENT PRAYER: SilentPrayer.video | Audio on SoundCloud
BOND
CHURCH rebuildingtheman.com/church
COUNSELING rebuildingtheman.com/counseling
MAILING LIST rebuildingtheman.com/subscribe
STORE rebuildingtheman.com/stores
DONATE rebuildingtheman.com/donate
CONTACT: 800-411-BOND (which is 1-800-411-2663) or 323-782-1980