04 Oct

10/04/20 Count It All Joy; Men with 'Man-Buns' Like Mama (Church)

TODAY'S SERVICE: YouTube | Facebook | Periscope / Twitter | Audio podcast links below

Church with Jesse Lee Peterson, Sunday, October 4, 2020: Jesse returned from speaking at the 21 Convention in Orlando, FL, this weekend. Men are lost today. When suffering in your fallen state, count it all joy. Don't listen to the thoughts. Women need men like men need Christ. A family with a father, mother, son, and four daughters joined us! Draw unto your weak father, forgive your angry mother. Don't argue with people; tell them the truth and be a light. "Man-bun" and ponytail-wearing men look like girls and are just like their mama! 
TIME STAMPS 
(Time stamps are for video; audio is slightly different.)
Opening Monologue: Count It All Joy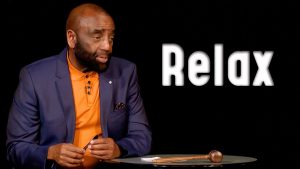 Jesse is sleepy today; he spoke at 21 Summit / 21 Convention in Orlando, FL, over the weekend, for men as well as women. He tells of a man who hated his mother so much that he left the country, not realizing he needed to forgive her. Another man was living with his girlfriend (or wife) and her ex-husband in the same house — and he had to pay the bills! Men are lost and hurting today. 
Jesse tells of living his beta days as a younger man, but being independent and having a little bit of sense. Count it all joy when you're suffering, and you'll be fine. 
When you're in a fallen state, you have a void. Satan will tell you that you need to do this or that. It's not true. In your suffering, he'll deceive you, and have you make bad decisions in your fallen state. When you wake up, the void is fulfilled, and you stop suffering. Don't listen to the thoughts. Every thought you get is a lie. You never have to make a decision in the light. You don't know what you want. We're dumb. 
We're not as important as we think we are. You won't enter the kingdom of heaven within until you forgive. 
Women need men the same way that men need Christ. Be right and do right. In the light it's impossible to hate. Even if people call you names, lie, and steal. 
They changed the names from negros to blacks to African Americans. Like homosexuals used to be called sissies. But younger people know them as homosexuals or gays. Millennials think it's normal for women to run the world. 
Get to know yourself; go and forgive; be patient. Relax. Count it all joy. Watch. 
(Hilarious moment with man's phone going off…)
Questions and feedback
Weyland on Periscope asked: Does all anger come from women? Jesse answers: It can come from men too, but anger is the nature of a woman. First-time visiting guys raise their hands when asked whether they have anger. 
A 14-year-old white young man joined with his family — father, mother, and four sisters. His mother sometimes upsets him. If it starts to get to you, let it go. Speak up but don't resent. Jesse warns him to start speaking up now so that Black Lives Matter does not push him around later. 
Jesse talks with the 14-year-old young man's father who is not doing the Silent Prayer. The father was pushing Jesse's book From Rage to Responsibility on his son, but he needs to be a living example himself. 
First-time caller Hunter from Orlando, FL, asks why Jesus is above men if he's not God. He seems to be a "Zoomer" — the generation younger than millennials. 
Zach (sp) from Lodi, CA, talks about how he got past anger. Stay with the Silent Prayer. Satan's waiting for the moment that you're separated from the Father. 
Guys who are just like their mamas!
Another young man speaks, saying he was disappointed when he met his father. He got mad at his father for being a liberal. He's just like his mama! Forgive him! 
Yet another young man also talks about resenting his father and mother. He felt his father was very "controlling," not liking his skateboarding, music, and clothes. He also didn't like his father not letting his mother drive around wasting gas. He was upset because his mother would become sad and upset. He blamed his father for the tension in the home. He identified with his mother. She was not a victim. Forgive your mother. He thought his mother was perfect! 
Jesse jokes that these guys will get rid of their "ball" of long hair tied on their head. He asks them if they feel like a girl. 
Dealing with a mother
Jesse then gets to the lady who joined us with her husband and children. Jesse asks her why she has not gone and forgiven her mother and father. She was adopted, so she should forgive her adoptive parents for the mistakes they made. She tries not to deal with her children with anger, but cannot help it. Knowing this, Jesse advises the daughters and son not to hold it against the mother. 
Her 16-year-old daughter Nora, the eldest, gets angrier when her mother deals with her in anger. She's close with her father, but has not told him. She needs her father to help her deal with her mother. He also advises her to do his Silent Prayer. Draw close to your father. And if he does not help, call Jesse. 
More questions and stories…
Caller David from Orlando, FL, says he does not talk with his parents, and so asks if he hates them. He realized that his mother had turned him away from his father. His ex-wife would say things about him that weren't true. Do the Silent Prayer. You gotta do the prayer! 
Black Victoria asks a couple of questions about whether she should tell men the truth about life. 
A young black man from Jacksonville, FL, joins us and talks with Jesse. He says it was awkward forgiving his mother. He said watching Jesse's show encouraged him to reach out to his father. Jesse makes fun of his "ball" of hair tied up on his head, and his earring. Satan wants him to look like a girl. Black women need men! Look at Black Lives Matter; they're starving for a father! 
James asks a couple of Super Chat questions, one about anger being a spirit possessing people. Cheryl asks a couple of questions, and one man asks why it does not work to whoop and holler.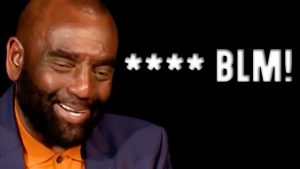 Samuel tells a story about Jesse confronting a white couple about the Black Lives Matter sign on their car in the airport parking lot.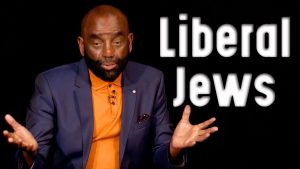 A man asks Jesse about Jews who don't believe in Jesus, and admits he once had a "man bun." There are liberal Jews, and there are some Jews who believe in Jesus. You point it out, but cannot hold it against them. You shouldn't feel their pain either. They have to feel their own pain so that they can cry out to God. Wish them well. He wants to argue with them. Beta! 
A first-timer Christian from Hawaii came all the way to see Jesse. He has been watching Jesse for 4-5 years, and shouts-out Get a Job. He asks about Catholic and other theology. He's getting into the intellectual side. 
Another man brings up a ball that men wear their long hair in, and says that throughout history men have had long hair. 

BOND INFO
Church with Jesse Lee Peterson is live every Sunday 11 AM U.S. Pacific Time at BOND in Los Angeles. Watch/listen online or join us in-person. Doors open at 10:30 AM. Call-in with questions or comments: 888-77-JESSE (1-888-775-3773) 11 AM to 12:30 PT. https://rebuildingtheman.com/church 
Call BOND for counseling, to donate, order books, or join our mailing list: 800-411-BOND (1-800-411-2663) or office 323-782-1980, hours Mon-Fri 9-4 PT (Los Angeles). https://rebuildingtheman.com 
CHURCH LINKS
WATCH LIVE on YouTube | Facebook | Periscope | DLive | Twitch 
LISTEN LIVE on Jesse Lee Peterson's radio player during Sunday Service
VIDEOS (YouTube) ARCHIVE Services (2008-2010+) | RECENT Services (2016-present) 
PODCAST: Apple | Spotify | Castbox | Podcast Addict | TuneIn | Stitcher | Google | Deezer | RSS feed 
SILENT PRAYER: SilentPrayer.video | Audio on SoundCloud 
BOND LINKS
COUNSELING rebuildingtheman.com/counseling
CHURCH rebuildingtheman.com/church
DONATE rebuildingtheman.com/donate
STORE rebuildingtheman.com/stores
MAILING LIST rebuildingtheman.com/subscribe
CONTACT: 800-411-BOND (1-800-411-2663) or 323-782-1980