11 Oct

10/11/20 Living as a Son of God on Earth (Church)

TODAY'S SERVICE: YouTube (above) | Facebook | Periscope / Twitter | Audio podcast at links below
Church summary
Church with Jesse Lee Peterson, Sunday, October 11, 2020: Tip from Jesse: Avoid rallies right now; it's unnecessary ego and violence. Bible verses prove that it's a disgrace for men to have long hair. Jesse offers a beautiful monologue about what it's like living as a son of God on earth. 
He then takes questions and feedback about Silent Prayer, wearing masks, fear and worry about the future, moving out, forgiving one's mother. 
Dating advice: Men, don't take money from women. And women, don't let the men shower you with gifts and money. 
For discussion next week, the Bible says: If you confess with your mouth Jesus as Lord, and believe in your heart that God raised him from the dead, you shall be saved. Have you done this? Did it work? 
BIBLICAL QUESTION this past week: Which do you prefer: Time or freedom? Freedom! Time is an illusion. 
Next BIBLICAL QUESTION: What did Jesus mean when he said: Out of 1,000 I'll choose one of you, and out of 10,000, two? 
ANNOUNCEMENTS: We have a job opening for the front office: accounting / bookkeeping. Email your resume to bond [at] bondinfo [dot] org. Women's Forum this third Thursday, 7 PM at BOND, for ladies only! 
TIME STAMPS
Avoid the rallies, guys.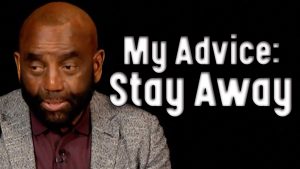 Jesse advises that you not attend the political rallies anymore. (Do what you want, of course.) It's all ego now, on both sides. People are getting shot and stabbed. It's just not worth it.
Long hair on a man is a disgrace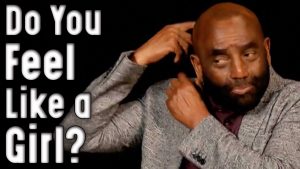 Jesse asks people to pull up 1 Corinthians 11: 14 about men with long hair. Men are the example of what we should become. But now you see men taking the woman's way. A few guys ask questions about this. 
Julian joins us in-person from North Carolina, visiting family in L.A. He asks about dreadlocks. If men had fathers, they'd naturally know things, rather than following the mother and taking on her ways. He's 27, and said that his mother talks "junk" (first he cussed) about his dad all the time. 
You should be saving your money, buying up land, and running businesses. 
Living as a son of God on earth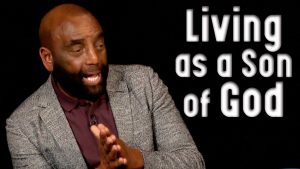 As a kid, Jesse always wanted to know what it was like to live as a son of God on earth. 
First, it's just being. He provides for you out-of-nowhere. You're on earth, but not part of what's happening around you. For example, going to the post office without a mask when everyone else is afraid and looking at you like you have the disease. 
All things are possible through faith. The world has no idea what they're doing. Experts are as dumb as a doorknob. Children need fathers. My life is so amazing, Jesse says. 
Do the Silent Prayer. Let the anger go. Whatever happened to you, even for people who've been molested, there's nothing you cannot overcome. You can deal with things by not getting mad about them. When you judge the molester, you're playing god. Don't hold anything against anyone. Wish everybody well. All things you can overcome. You're in the world but not of it. 
You can see the trick that people are playing on you, and not hate them. If you're of the world, you'll get mad, judge them, and it will all come back on you. 
Questions and feedback
A man asks about prayer, Silent Prayer, and praying without ceasing. You want His mind. When you're out of the darkness, in the present, it's perfect peace. 
Another man comments about reacting to things as a child versus a learned response. He brings up how people don't know what they're doing: Jesus said, Forgive them, Father, for they know not what they do. 
A newcomer Chi (sp), a young black guy, joined us with two brothers who regularly attend. They talk about masks, and not causing others to sin. 
James reads some Super Chat questions, and a tip about a 28-year-old streamer and JLP fan Shalit who died. 
Roy from Austin, TX, still has fear and thoughts about the future. Don't get into the thoughts. Do the SIlent Prayer. He has conflict with a supervisor and worries about his job future. Relax in the pressure. 
Jesse makes a point, then gets to more people. 
Octavio from California says he'll fight a hundred men before facing his mother whom he fears. He lives with his parents, and works for the family business, at age 25. He's Mexican. Move out, then tell her! Forgive! He also asks about the Silent Prayer. 
Black Victoria asks about how men and women should date, who should pay for what, and how to know whether the man is a leader he should be. Other guys weigh in about relationships and dating. 
If you confess with your mouth…
Jesse reads the Bible verse that reads that if you confess with your mouth, Jesus is Lord, and believe in your heart that God raised him from the dead, you shall be saved. Have you read that? Have you done it? Did it work? Smoke on it. We'll cover this next week. 
Last questions, comments, and Biblical Questions
James reads off the callers whom we cannot get to, and their questions.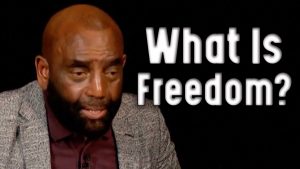 A lady talks about forgiving her mother. She answers the Biblical Question: Which do you prefer: Time or freedom? Her husband Abraham, who's Jewish, also joins us. Jesse prefers freedom too. As the lady said, time is an illusion; there is no such thing as time; it does not exist. When you have freedom from sin, freedom within, you can overcome anything. 
New Biblical Question: When Jesus said… It's hard to read. (Cesar talks about his son and wife.) Nick reminds: What did Jesus mean when he said: Out of 1,000 I'll choose one of you, and out of 10,000 I'll choose two of you. 
Announcements: We have a job opening
Jesse says we have an accounting / bookkeeping opening to run our front office. Christina will train you. Send resumé to bond@bondinfo.org … And don't get married! 
Women's Forum this Thursday, third Thursday, 7 PM at BOND in Los Angeles for ladies only. We'll put info up on rebuildingtheman.com/events 
We're glad that the President is doing well. 
We offer counseling. Go to rebuildingtheman.com/counseling or call 800-411-BOND (1-800-411-2663). 
BOND INFO
Church with Jesse Lee Peterson is live every Sunday 11 AM U.S. Pacific Time at BOND in Los Angeles. Watch/listen online or join us in-person. Doors open at 10:30 AM. Call-in with questions or comments: 888-77-JESSE (1-888-775-3773) 11 AM to 12:30 PT. https://rebuildingtheman.com/church 
Call BOND for counseling, to donate, order books, or join our mailing list: 800-411-BOND (1-800-411-2663) or office 323-782-1980, hours Mon-Fri 9-4 PT (Los Angeles). https://rebuildingtheman.com 

CHURCH LINKS
AUDIO PODCAST: Apple | Spotify | Castbox | Podcast Addict | TuneIn | Stitcher | Google | Deezer | RSS feed 
VIDEO ARCHIVE: OLDER Services (2008-2010+) | RECENT Services (2016-present) 
WATCH LIVE on YouTube | Facebook | Periscope | DLive | Twitch 
LISTEN LIVE on JLP Live player during service, also in the App Store 
SILENT PRAYER: SilentPrayer.video | Audio on SoundCloud 
BOND LINKS
COUNSELING rebuildingtheman.com/counseling
CHURCH rebuildingtheman.com/church
DONATE rebuildingtheman.com/donate
STORE rebuildingtheman.com/stores
MAILING LIST rebuildingtheman.com/subscribe
CONTACT: 800-411-BOND (1-800-411-2663) or 323-782-1980