25 Oct

10/25/20 Is It Good to Love Your Weakness? (Church)

TODAY'S SERVICE: YouTube | Facebook | Periscope/Twitter | Audio podcast at links below

Church with Jesse Lee Peterson, Sunday, October 25, 2020: People don't think for themselves, whether people who believe the media or "Bible thumpers." When you are born again, God will renew your mind. The sin is not the vices, but playing god, which is judgment or anger. Be still and know God. Want for nothing, whether you're single or fat. Biblical Question: Is it good to love your weakness? 

ANNOUNCEMENT: Town Hall this week! 
TIME STAMPS
NOTE: These numbers are for video. Subtract 1-minute for the audio podcast.
0:00 Stream start

1:23 Church starts

3:08 Craziness at rallies

5:43 Jesse on the Bible

12:29 People don't question (voting)

18:14 A lack of common sense

21:28 Living from within

24:18 A living example (street preachers)

30:39 God will renew your mind

33:12 God allows you to remember

46:07 God, let me see myself

48:16 Patrick in NYC

55:44 Is asking prayer?

59:12 Black Victoria: Advice for singles – Clip:…Can't Find a Man/Woman (5 1/2 mins) 

1:05:04 Advice on losing weight –

 Clip: Spiritual Advice on Weight Loss (7 1/2 mins)

1:12:36 Want for nothing

1:15:50 First-timer, Edwin

1:19:10 Juan from Lakewood, CA (audio issues)

1:21:09 First-timer friends

1:29:15 Biblical Question: Love weakness?

1:34:56 Jesse answers

1:35:58 Buy some land!

1:38:45 Ex-suicidal man doing fine!

1:40:54 New Biblical Question

1:42:51 Father and son

1:44:22 On-hold callers' questions

1:45:32 Closing/Announcements

1:48:35 Support BOND
Church opening
We touch on the recent rallies. Jesse still advises people not to go to them, because people are so on-edge. One liberal rapper's friend waved a gun at Trump supporters and was arrested. 
People don't think for themselves
Jesse has a New Jerusalem Bible that has simple English that he understands. He thought it was a Jewish Bible, but it's actually Catholic. Yet the Catholics are so messed up! A young "Bible thumper" lady interviewed Jesse this past week, disputing and challenging Jesse on chapter and verse, denying that the Kingdom of Heaven is within, inside of you. Many people's faith is in the Bible, treating the Bible as though it's God. You cannot even have a conversation with such people. You cannot make yourself enter. Seek and you shall find. 
Jesse asks everyone if they voted by mail or voted early this year, given the idea from the media and politicians. People don't think for themselves, the same way that people believe in the Bible. One man had to ask if he should stay with a married woman. Another man was living with a woman and paying the bills while her ex-husband still lived with them! 
After the final presidential debate, Joe Biden fans thought he won, while Trump fans thought he won. Jesse indicated that he felt Trump was restricted by people trying to prep him too much. Similarly, Jesse would not do as well in debates when he over-prepared and tried to remember stats and facts. 
A woman asks about preaching the Bible. Jesse talks about a street preacher from New York who was married, and still living with his mother. Some street preachers yell at the homosexuals, and then go have lunch and talk about how they made them mad. Jesus told people how to overcome. Some people repeat the words, but don't know the truth — they have not been born again. 
God will renew your mind
God will renew your mind. Don't freak out when you have inner pain, when you get in your head. He's God! He created everything! Why would he need you to learn the Bible? You already know the truth; you just forgot it when you were traumatized. 
Jesse responds to a question from a young lady who talks about words being deceiving. Jesse, in a side note, mentions seeing a tweet from James (his Church producer) who talked about his and President Trump's energy. A crazy lady Iyanla Vanzant told Oprah recently that she saw "God." You're smarter than these people! Don't learn the things you hear. Wait and see. The young lady answers the Biblical Question: Do you love your weakness? 
Other people offer comments and questions. One man asks: How do you ask God a question? Jesse says he asks God: Let me see myself. Satan interprets the scriptures for you. Don't fall for it. Stay still. In stillness, all things are possible. 
The sin is playing God
Patrick in NYC says some of the prior questions by people in church helped answer his question. He talks about Jesse's point that the cause, the sin, is playing God, and that the result includes things like smoking pot or sexual immorality. Once you forgive, you lose the desire to judge people for things. How do you know if you're playing God? Anyone with anger is judging, playing God. You cannot control anger; it's a spirit. 
In responding to a young lady Adrian, Jesse says: The prayer is to be still and know God. We don't know what we want! 
Jesse mentions that a white lady preacher became a slut! 
Advice for singles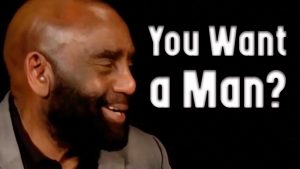 Another young lady Victoria asks about desires. When you want something, you've been seduced, and believed into a lie. They talk about the way women want a man. Don't lay around with "want"… God will take care of you. Don't want for anything. Live your life. Stay with the prayer. Be aware. Appreciate being alone. If it is God's will, it'll happen. Some try to shame you with worldly expectations of having a man. Don't fall for it. Wish people well, and live your life. 
Advice for fat people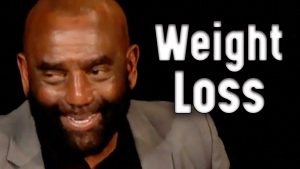 Going back to a young lady from before, she talks about wanting to look less heavy. Yet she's conflicted and doesn't act in ways to help it. Come out of your head, and want for nothing. Don't judge it as a want, because it will become too important, and make you worse. In his younger days, Jesse wanted to marry at 25 and have 10 kids. But now he does not have that, but wants for nothing. Why not be grateful for your body? Jesse jokes: It's awful getting old! Seek the kingdom of God, and you'll be fine. 
Bring all thoughts into captivity. 
Other questions and feedback
After talking with yet one more young lady, Jesse tells of a childhood friend who wanted 12-13 kids. Today, he has 14-15 kids, and they all hate him! 
Jesse advises a newcomer to go and forgive his mother. The world needs you. 
A young Russian man who joined us last week brought his friends for the first time today. One friend just started thinking about forgiving his mother last week. He lives with his girlfriend at his mother's house! Women need men to be right. Jesse jokes about the man wearing a "head rag." 
Biblical Question
Jesse asks people his Biblical Question from this past week: Is it good to love your weakness? One man reads a Bible passage about delighting in weakness. Joel had asked this question, and he says that you should not have an opinion about it, not giving it life. Jesse says: Count it all joy. He'll make you strong in time of weakness. 
SIDE NOTE: Jesse urges people: Buy some land! Now's a good time. Opportunities will come as you take the first step to buy something. Don't let Satan tell you that you don't have enough money. 
The man who was suicidal a few months ago is back here and smiling. He's doing well now. He says that he and his son have recovered. 
New Biblical Question: How does one develop true faith? 
James reads off questions from callers left on-hold. 
Announcement: Town Hall this week! 
Do the Silent Prayer, especially men. Women need you! 
BOND INFO
Church with Jesse Lee Peterson is live every Sunday 11 AM U.S. Pacific Time at BOND in Los Angeles. Watch/listen online or join us in-person. Doors open at 10:30 AM. Call-in with questions or comments: 888-77-JESSE (1-888-775-3773) 11 AM to 12:30 PT. https://rebuildingtheman.com/church 
Call BOND for counseling, to donate, order books, or join our mailing list: 800-411-BOND (1-800-411-2663) or office 323-782-1980, hours Mon-Fri 9-4 PT (Los Angeles). https://rebuildingtheman.com 

CHURCH LINKS
AUDIO PODCAST: Apple | Spotify | Castbox | Podcast Addict | TuneIn | Stitcher | Google | Deezer | RSS feed 
VIDEO ARCHIVE: OLDER Services (2008-2010+) | RECENT Services (2016-present) 
WATCH LIVE on YouTube | Facebook | Periscope | DLive | Twitch 
LISTEN LIVE on Jesse Lee Peterson's radio player during Sunday Service
SILENT PRAYER: SilentPrayer.video | Audio on SoundCloud 
BOND LINKS
COUNSELING rebuildingtheman.com/counseling
CHURCH rebuildingtheman.com/church
DONATE rebuildingtheman.com/donate
STORE rebuildingtheman.com/stores
MAILING LIST rebuildingtheman.com/subscribe
CONTACT: 800-411-BOND (1-800-411-2663) or 323-782-1980