23 Aug

08/23/20 Many Are Called, But Few Are Chosen (Church)

Today's service: YouTube | Facebook | See audio podcast links below

Church with Jesse Lee Peterson, Sunday, August 23, 2020: Real Christianity vs. fake! Young men and women talk about forgiving their mothers and fathers. Overcome all things, including smoking POT! (NOTE: We only got to one call today; thanks to those who held on!) Jesse talks with three black children and father and mother in attendance! A warning from Vincent James about anger and racism. We talk about the Bible and women in politics. Biblical Question answered: What does it mean that many are called but few are chosen? Next Biblical Q: Does human rank mean anything to you?

TIMESTAMPS (CORRECTED, for video; producer trimmed 2:24 from audio podcast)
0:00 pre-service stream test

2:24 Church opens, questions

14:02 Man forgave mother

17:34 How many

smoke

pot? 

22:27 Lady forgave mother

26:50

Overcome

all things

31:12

Michael

in Philadelphia, PA 

38:21 A

pot story

from Vegas

44:02 Jesse talks to kids 

57:14 A

warning

to whites

1:05:12

Women

in politics 

1:06:31 Bible lady, nephew

1:25:45 Bible,

Biblical Q

1:33:25 Warning to women

1:37:09 Last comments,

Bib Q

1:41:04 Support BOND! 
Opening remarks
People give a few opening remarks about Joe Biden and BLM, and the chaos happening. Will Christ come afterward? He's already come. He's within us. 
Jesse talks about fake Christianity and real Christianity. On Oprah Winfrey Network (OWN), there's a TV show about a fictional black church that's just like the world. The black husband and wife fight. Church members have sex with one another. It's an imitation of the real deal. You cannot act out the real thing. When you're born again of God, it's real. But people who don't know God play like they're Christians, yet are no different from the world. When you go to emotional churches today, it's not different from the actors in this TV show. 
Satan will make you overreact. Doubt every thought. Bring every thought into captivity. Your thoughts are not your own, and they're not from God. 
Young black man forgave his mother
A young black man who joined last week went and forgave his mother since then! His mother got emotional and claimed she did the best she could. His brother has mental illnesses and lashes out. She used his brother as an excuse. He also forgave his father, who was cooler about things. Most kids do not hate their fathers. All you have to do is see you're wrong for hating. 
A young father who smokes pot!
A first-time visitor brought his wife and children. He raised his hand when Jesse asked how many smoke pot. He says it's for medication, for pains in the body. His wife would prefer he not. Jesse urges him never to show weakness to his wife, and his family needs him clear-headed. 
A young woman forgave her mother
A lady last week had said she "thought" she forgave her mother, but had not really — she wasn't sure! She and her sister were a product of an affair. She hasn't spoken with her father since 2012. She no longer smokes pot, and has peace now. She started the Silent Prayer last night. 
You can overcome all things
Jesse makes the point that whether you're on pot, or you're gay or lesbian. If you don't accept wrong as right, yet don't judge yourself, you can overcome it. 
A man forgave his father, but not his mother
First-time caller Michael from Philadelphia, PA, asked how Jesse found out that people need to forgive their parents. Don't hate. But if you gotta hate, it's better to hate the mother than it is the father, because of the order of God. His mother is an advocate for women against abuse, and he has not forgiven her. After reading an article in grade school, he started hating his father, even through high school. He later apologized to him for hating him. Then after watching Jesse, now he's concerned that he needs to forgive his mother also. 
Another man with a pot story
A man is visiting Church from Las Vegas, NV. After surgery, then the shutdown, and doing the silent prayer, he was still smoking pot. He started noticing it's gross, but he used it just to go to sleep. He was out late with friends, and impulsively wanted to smoke to sleep, but tried not smoking. Instead, he turned on the Silent Prayer audio, and since then he has not smoked. On Instagram, he said he quit and was giving away his last bit. He advised his friend (who smoked 12 years every day) that his quitting happened really slowly, and then one day it was gone. Don't try to quit, he told his friend who goes to the same gym with him. Don't judge yourself. 
Jesse talks with the kids
Jesse asks questions to each child in the family that joined us. A 14-year-old oldest brother, 10-year-old boy, and a 12-year-old sister all talk with Jesse about their parents. 
Vincent James on racism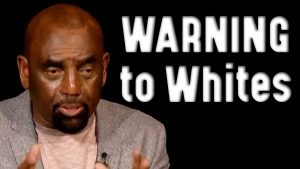 Jesse comments on hearing something from podcast host Vincent James (prominent on YouTube channels). Vincent James said that whites are more aware of racism than ever, because of the attack on whites. He's concerned that there may be a race war. Speak up now, before lashing out in anger, and the government will take away all of our constitutional rights. When evil wants to control you, they try to make you angry, to feel good or bad. 
Jesse also brings up the Netflix production called "Cuties" that promotes little girls twerking. They're trying to control you by corrupting you. 
A lady Margaret talks about not knowing her father, and needing to go to the father of her children. Jesse brings up UFOs. 
Women in politics
Victoria asks about women in politics. Women should not be in politics. It's not in a woman's nature to lead. They follow, but do not lead. A couple of ladies comment on this in agreement. 
A Bible-believing woman
One lady says that for her God reveals himself in the Bible and in other ways. She does not know what perfect love is. She says that she has peace through Christ, but she still sins, especially habitually. (Jesse seemingly randomly plugs Samuel's car wax service.) They talk about what sin is, and how the Bible is useful. She has not gone to forgive her mother! She says she's open to doing it, but asks if you have to go and do it. Unforgiveness is the nature of Satan. 
The lady's nephew who brought her to Church talks with Jesse about forgiving his mother. He does not do the Silent Prayer. Jesse explains why it's so important. He brings up T from AL, judging people, and taking nothing seriously. 
A Bible-believing man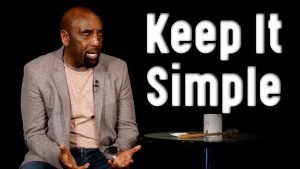 A man asks Jesse about the Bible and talks about honoring your father and mother. He tells about his sister who became bitter toward their father who'd divorced their mother. She had been bitter and married an old man, but after reconciling with her father, she got better. 
Jesse references the Biblical Question, the quote that "many are called, but few are chosen." Keep it simple. Some people don't do that, because of pride. 
Wrapping up
Prompted by Ermias, Jesse returns to the question of women in power. A man is logical, rather than emotional. A woman who's returned to her father becomes wiser too. 
Commenting on something from the Women's Forum, Jesse advises ladies not to allow men to bring them that low to do things as dirty as men do with women. Jesse had touched on this on Friday, I believe. Sex is for making babies. 
Jesse asks his new Biblical Question: Does human rank mean anything to you? (He answered the Biblical Question in talking with a guy earlier.) 
Thanks to the callers who've been on hold for an hour and a half, but whom we could not get to! 
ANNOUNCEMENT: We have our straight pride rally in Modesto, CA, this Saturday, but we'll be back Sunday as normal! 
We'll read your Super Chats tomorrow! 
Jesse promotes a couple of small business owners in Church, SCLA Auto Detail (Samuel), and Victoria's credit solution business. Thanks, all! 
CHURCH LINKS
PODCAST: Apple | Spotify | Castbox | Podcast Addict | TuneIn | Stitcher | Google | Deezer | RSS feed 
VIDEOS: ARCHIVE Sunday Services (2008-2009+) | RECENT Church with Jesse Lee Peterson (2016-present)
LIVE: YouTube | Facebook | Periscope | DLive
SILENT PRAYER: SilentPrayer.video | Audio on SoundCloud
BOND
CHURCH rebuildingtheman.com/church
COUNSELING rebuildingtheman.com/counseling
MAILING LIST rebuildingtheman.com/subscribe
STORE rebuildingtheman.com/stores
DONATE rebuildingtheman.com/donate
CONTACT: 800-411-BOND (which is 1-800-411-2663) or 323-782-1980