13 Sep

09/13/20 On Love and 'Godly Women'; Do People Change?

Watch on YouTube (above) | Facebook | Periscope | See links below to listen to audio podcast and see other past Church videos

Church with Jesse Lee Peterson, Sunday, September 13, 2020: A Hispanic couple, Leo's parents, joined us for the first time. A Puerto Rican man's going through his second divorce. Men, do not seek "godly women," or educated ones! We mention the Netflix movie "Cuties." A 25-year-old East African man lives with his mother and younger siblings in Las Vegas. Women do not have love: Love comes from above, from God, through Christ, through the man, to the women. 

BIBLICAL QUESTION answered: Do people change? New Biblical Q: Should people who do not own land be allowed to vote? 

ANNOUNCEMENTS: Women's Forum this third Thursday of the month, 7 PM at BOND, for ladies only! Jesse Lee Peterson speaks at The 21 Convention in early October. 
TIME STAMPS
0:00 Best race?

4:30 Be an example

14:35 Hispanic parents

21:15 Homelessness

23:56 Second divorce!

39:37 Godly, educated women

52:48 Netflix: Cuties, education

1:05:12 East African man

1:22:59 Evil in the world

1:26:01 Moslem man speaks

1:33:38 More feedback

1:38:43 Anger and God

1:40:32 Biblical Q feedback

1:42:17 More with Hispanic couple

1:57:13 Biblical Questions

2:01:50 Support BOND
Beginning of service

Jesse asks which race is the best one to be right now? Some say Chinese. Others say Mexican. 
Then we take questions. 
'My parents were good to me'
How do you be an example for your siblings? Be right, and do right. And be honest, but not with an intent to hurt. Then they won't like you, and won't borrow money. The asker's brother is 17, in high school. Don't sleep around; don't smoke pot; be honest with your parents, but don't get angry. Asked whether he's gone to his mother, he doesn't feel he's needed to go to his mother, who's unmarried (his parents divorced) and seeing someone. Jesse asks him why he has a need to help his family. Were his parents perfect? 
First-time visiting Hispanic parents
A mother joined us for the first time, having heard about BOND from his son who went to forgive her. She expressed confusion about it. She tries to control her husband in a good way, with love. He falls for mama's love. She loves him, and thinks he loves her. They've married over 30 years. 
Her husband, the young man's father, also joined us. He says he believes in God, but not religions. He has a business as a chef, apparently a restaurant, where his son works and used to make mistakes. 
As they talk, his son Leo joins us — happy that his parents attended today. He says his sister is still doing her thing. Jesse says he knows his whole family, except for one brother. Amazing family! 
A first-time military guy 
A young man Aaron from North Carolina arrived here yesterday. He got drunk last night, now experiencing a headache. He quit pot a while back. They comment on the homelessness. 
Another first-timer
Filipe joined us from El Paso, TX, saying it's an honor to meet Jesse. His father lives in Rialto, and was never in his life. His mother told him that his father was abusive to her when she was pregnant with him. So she took him away from him. He's from Puerto Rico originally, but moved to New York with her. He's in the live chat every day watching Jesse's radio show. 
His father was in a crazy car accident, and has a severe traumatic brain injury. He lives in Rialto with his grandparents. Jesse says that women who take children from their parents are evil. Don't hold anything against him when you talk to him. Jesse then talks about returning to the fathers. 
He's going through a divorce now. Due to the situation he got himself into, Jesse called him, "Beta!" She already had a daughter when he married the woman who's 7 years older than him, and had been married before. He's a disabled veteran, and has a fixed income. She filed for divorce and now he has to pay for stuff. He realized that he's wrong. He's actually been married twice, at 39, almost 40! He's suffered for the past 7 years! 
Women are beating up men, because men are too nice to them! If you can get alimony from them, do it! 
Marriage, 'godly women,' education
A young woman joined us for the first time with her boyfriend who's come before. They're not having sex! Good. 
Another man who Jesse called a Jew last week asks a question about marriage in law vs in church. Jesse urges people that they should follow the law of the land. If you do it the right way, seek the Kingdom of God and His right way, then you will be protected. Jesse also makes the point that any man should not bother to spend money and fight in courts when an evil woman tries to make it difficult for him to see his baby. 
Jesse also makes the point that most of the hell comes from the "godly women." She should rather love her father. Let God add unto you — don't look for a woman. 
One of the earlier speakers, Filipe, says his first wife was a Jehovah's Witness. His second wife works for the government. She was educated. Don't marry an educated woman! 
Cheryl (sp) asks what a woman should do if she is educated, but now wants to seek what's right. Go dumb! Jesse says that God will renew your mind. 
Another lady talks about women at her church and at work. She feels people look down on her because she is not very intelligent. She and others have to refer to a woman as "doctor," because the woman has a doctorate. 
Evil in the culture, and unloving parents
Jesse mentions the Netflix movie "Cuties" in which 11-year-olds are acting like sluts. What kind of parent would allow their daughters to be used in that way? Parents don't love their children anymore. 
One of the young ladies says that many of her 7th-grade students post sexual and pornographic content on their instagram. 
Jesse's glad the public school is shut down. People have been brainwashed. The lady talks about her students erupting at the mere mention of President Trump and calling him racist — in a disrespectful outburst toward her as well. 
Another young man talks about educated people everywhere who are dummies. 
An African man living with his mother
You gotta be brave in dealing with people. Suffer and die. 
Another first-timer, brought by Christian friends, was expecting a typical worship service. He likes how people are open here. He's from Eritrea, which is in East Africa. 
Jesse asks this man if he still sins. He says that he used to watch porn as a young Christian. Jesse urges him to forgive his mother, and to doubt every thought. He's 25 and lives with his mother and younger brothers in Las Vegas. She does not work, and so he helps her. But he's not her husband! Jesse warns him: She's killing him; she's not going to let him go. He's a street preacher. 
Jesse strongly and repeatedly tells him to get away from his mother. She has multiple children here — the youngest 16 — but their father is back home! Jesse urges him: Forget about culture. 
Finishing up…
Jesse mentions the cops who got shot by a black guy, and evil black protestors who tried to harass the injured police in the hospital. 
Biblical Question and more questions
Jesse asks his Biblical Question: Do people change? Will visits from San Francisco, CA. He asks about Thomas Jefferson writing the Constitution based on the Koran. He calls himself Moslem, which is more American than Muslim. 
Will says that his father abandoned him and his mother. He had drug problems. But Jesse urges him not to hold anything against him. Jesse recommends the Silent Prayer (listed in links below). 
Jesse says that he only went to Church once a month (the first Sunday) growing up!
If you are born again of God, you cannot sin. 
More answers to the Biblical Question: Do people change? Another man explains further what's going on with the minor sex law that passed. 
Jesse also answers a question from a caller (who oddly does not get on-air), about God's anger in the Old Testament, vs man's anger. 
More people answer the question: Do people change? 
More with the Hispanic couple
Leo's talks about forgiving himself. Jesse clarifies: You cannot forgive yourself. Once you forgive your mother, then you forgive everyone. It's the trauma from the mama that makes you not yourself. Jesse accidentally says a bad word in Spanish. He thinks that women have love, but they don't! 
His wife then talks. Her mother did not want her to marry her husband.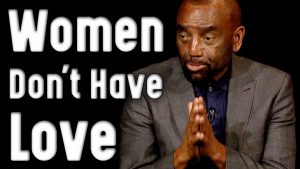 After talking briefly with Leo, Jesse explains his statement that women don't have love, pointing to the order of God, and how love comes into the world. A friend of Jesse's from Gary, IN, said that schools are taken over by women, and things are going to hell. Men and women should return to their fathers. 
Biblical Q answered! + New Bib Q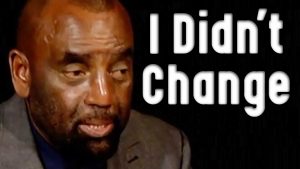 Answering the Biblical Question, Jesse says that his heart changed. But his personality did not change. He no longer has fear, doubt, worries. But he's still the same guy; he just doesn't have the hate. 
Brand new Biblical Question: Should people who do not own land be allowed to vote? Esteban answers: No. And he explains. Will from SF says that they should vote, but that there should be an asterisk next to it. 
ANNOUNCEMENT
Jesse's speaking in Florida October 2nd and 3rd. 
Women's Forum this week, third Thursday of the month, Thursday, September 17, 2020, at 7 PM PT at BOND in Los Angeles — for ladies only! 

CHURCH LINKS
PODCAST: Apple | Spotify | Castbox | Podcast Addict | TuneIn | Stitcher | Google | Deezer | RSS feed 
VIDEOS: ARCHIVE Sunday Services (2008-2009+) | RECENT Church Services (2016-present)
LIVE: YouTube | Facebook | Periscope | DLive
SILENT PRAYER: SilentPrayer.video | Audio on SoundCloud
BOND
CHURCH rebuildingtheman.com/church
COUNSELING rebuildingtheman.com/counseling
MAILING LIST rebuildingtheman.com/subscribe
STORE rebuildingtheman.com/stores
DONATE rebuildingtheman.com/donate
CONTACT: 800-411-BOND (which is 1-800-411-2663) or 323-782-1980