27 Sep

09/27/20 Be Careful What You Believe (Church)

TODAY'S SERVICE: YouTube (above) | Facebook | Periscope / Twitter | Podcast links below

Church with Jesse Lee Peterson, Sunday, September 27, 2020: Are 'opportunity zones' a good idea? No! Be careful what you believe; Jesus is not God; but know for yourself. We have conversations with a black mother and her children, and with a young street preacher. 

This past week's Biblical Question: Should the President have chosen a man or a woman for the Supreme Court? And new Biblical Question: What is the glass ceiling for a woman, and why does it need to be broken? 

NO Men's Forum this week! Jesse will be at the 21 Conference, speaking in Orlando, FL. rebuildingtheman.com/events 
TIME STAMPS 
(Time stamps are for video; in the audio podcast we cut out the first 2 ½ minutes)
A warning about these times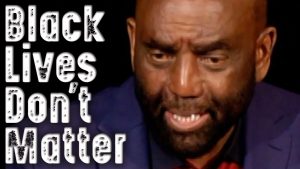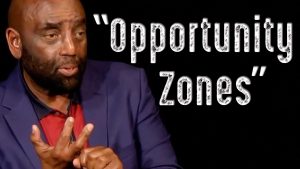 They're lying! Black lives don't matter! White people don't have privilege! The government came up with "Opportunity Zones," too — a horrible idea! What about the character of the people? If you don't have character, you won't do it right. They'll riot and destroy it. They won't get better if you give them something. Let them suffer and die! 
Ron from Rhode Island has trouble forgiving and connecting with his father. His father apparently killed people in the war as a soldier. Do you have a right to resent your father? No, not at all! You've done things, and you cannot help yourself. He died in 2016! We cannot hate. Disagree, but don't hate. He does the Silent Prayer. 
Be careful what you believe 
Some people talk about the fact that Jesus is not God, but the Son of God, and whether it's okay to call him Lord. Some think the Bible indicates that Jesus is also God. We live by faith. If you believe Jesus is God, you'll make him your god, and your faith will not be in God. You believe in Jesus by believing what he said — the truth. There are people who believe in the Bible, and they never have peace, because they believe in the Bible, and not in God. 
Once you believe in God, everything changes. You become a son or daughter of God. And you become like your Brother, Jesus. He came to bring a message, and the Holy Spirit in you will awaken you to believe in God. 
A black mother and her children
A black lady joins us, liking what Jesse says, but she believes that Jesus is God. She and her children talk about the mother's anger, and whether it's love. Jesse gives advice to the 18-year-old daughter, and to the son, age 13. Tell her the truth, but don't be angry. Their father lives in another city; she brought them away from him. She says that she didn't take them away from their father, but Covid broke out while their father worked out-of-state. 
The daughter felt that their father chose the girlfriend over them. Forgive him for that; it's wrong, but don't resent him. Let him know the impact it's having on you. 
Jesse also advises the mother how to forgive her mother and father who have passed. She and Jesse call her late mother a "whopper-snapper." Her father could not handle the mother. 
She really wants to do right by her children and break the generational problem. Jesse urges her to do the Silent Prayer. Moving on to the daughter, Jesse warns her not to have sex once she starts dating. Finally, he advises the boy again to call his father. 
Back to the topic: "Is Jesus God?"
Getting back to the Jesus being God thing: you have to be careful what you believe. Most people believe it because someone said it. It's best to know that you don't believe, than to think that you do believe. 
Conversation with a street preacher
Joseph, a street preacher, says that God said through Isaiah in the Old Testament that Jesus is God. He then reads John 17 verse 5 saying that Jesus was with God before the world began. After talking at-length, Jesse urges him not to believe him, but to know for himself. He believes that the Bible is the inspired Word of God and that anger is not wrong. He believes that he continues to sin after being born again of God, until he dies. He's married. Jesse urges him to watch how life works out for him. 
More stories and questions
Two weeks ago, Jesse advised a man to go and forgive his parents. He did so. While his mother laughed at him, his father thanked him. 
A young lady talks about scripture and how Jesus and God are different entities. 
William from Montana forgave his parents, prays in the morning, but not at night, because he drinks. He asks if there's an unforgivable sin, because he still has his vices. 
Biblical Question and last things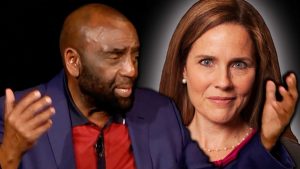 Jesse goes to his Biblical Question: Should the President choose a man or woman for the Supreme Court? (President Trump nominated a woman yesterday.) Different people say that it should be a man. Jesse also agrees that it should be a man. He recounts President Trump speaking at a rally in which he made fun of the men being cowards. This lady that he chose has seven children — two of them are black, from Haiti! This is why Jesse urges men: Don't marry an educated woman. They don't make for good wives or mothers. 
A couple of young married ladies give feedback. 
Jesse also asks a couple about a disagreement they seemed to have about whether to have children. 
NOTE: No Men's Forum in October 2020. (Ordinarily we have our meetings first Thursday of the month.) But instead, Jesse Lee Peterson will be speaking at 21 Summit / the 21 Convention in Orlando, FL this week. Jesse's speech — the whole event — will be streamed live. He's talking to a group of women, and then to a group of men, on two different nights. 
New Biblical Question: What is the glass ceiling for a woman, and why does it need to be broken? Jesse thought of this question, because people are praising the late former Supreme Court Justice Ruth Bader Ginsburg. 
Do the Silent Prayer. For those who believe that Jesus is God, believe it! If someone convinces you otherwise, it won't be any good. You want to know for yourself, and see for yourself. 
CHURCH LINKS
PODCAST: Apple | Spotify | Castbox | Podcast Addict | TuneIn | Stitcher | Google | Deezer | RSS feed 
LIVE: YouTube | Facebook | Periscope | DLive | Twitch 
ARCHIVE: Older Videos (2008-2010+) | Recent Videos (2016-present) 
SILENT PRAYER: SilentPrayer.video | Audio on SoundCloud
BOND
CHURCH rebuildingtheman.com/church
COUNSELING rebuildingtheman.com/counseling
STORE rebuildingtheman.com/stores
DONATE rebuildingtheman.com/donate
MAILING LIST rebuildingtheman.com/subscribe
CONTACT: 800-411-BOND (which is 1-800-411-2663) or 323-782-1980