29 Dec

How to Be a Person of Openness (Church 12/29/19)

NOTE: SORRY FOR THE BAD NOISE FIRST 30 SECONDS! … Church, December 29, 2019: Young men are waking up and forgiving their mothers! Biblical Question: What does it mean to be a person of openness? Theme for 2020: Watchfulness. 

Church with Jesse Lee Peterson streamed live video Sunday 11 AM PT on YouTube, Facebook, Periscope, DLive, Twitch, and Mixer. 

Listen to Church audio recordings on Apple Podcasts, TuneIn, Stitcher, Spreaker, SoundCloud, Spotify, Google Play, Deezer, Castbox, and Podcast Addict. 
Opening Questions…
At the beginning of Church, we talked briefly about people's Christmas holiday, and dealing with family. 
Some men thought they disagreed with Jesse, falsely believing that Jesse said that God created blacks to destroy. But others point out that Jesse did not say God did it — he's said that blacks are created for destruction, as in re-created for it by evil. Ever since the Civil Rights Movement, blacks have gotten worse and worse. Before that, they were a noble people. 
Our theme of this past year has been: No sin. Most people sinned all year. One man said he sins and doesn't even know it. 
Our Biblical Question this past week was: What does it mean to be a person of openness? We deal with this in-depth, with both feedback from church attendees and from Jesse. 
Jorge Drove to TJ to Forgive His Mother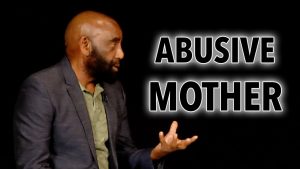 Watch short clip from this excerpt (duration 6:30)
A first-time visitor named Jorge says he drove to TJ, Mexico, to go and forgive his mother, also bringing his sisters. He thought she was perfect. She has mental and psychological problems. Then he talked with his dad and spent Christmas with his father. He grew up in a so-called Christian church, but his family was not truly Christian. His mother hated his father, and would randomly hit him when he was a child. His aunt raised and destroyed him. Another aunt then took over the job. Their husbands were weak. He went and forgave them all before his birthday. 
For two years he studied the Bible at a Methodist church. But recently, he realized that the women in his life, his aunts, were liars, and that he needed to overcome his learning. When he forgave his mother and them, they stayed quiet, playing dumb. His dad smoked pot, but he doesn't, and he appreciates being with him. He listens to Jesse's podcast and does the Silent Prayer every day. But he had it ingrained in him to learn the Bible, so now he's overcoming that. 
What It Means to Be a Person of Openness
After hearing input from people, Jesse explained his answer to the Biblical Question: What does it mean to be a person of openness? He urges people: Don't hold onto anything, either good or bad — especially stress. Let stress go through you; don't hold onto it. The mind is all messed up: You think about what has happened or what will happen. But your spirit, the real you, is healing, even if you were raped as a child. Whatever the memories, let that stuff go. 
Jesse tells the story of a black guy at the gym talking about "history." Jesse asked: Do you love white people? The question baffled the man. Jesse then asked: Are you a Christian? He said he was African or something. A friend of the man's walked by, and when asked if he was a Christian, said that Jesus is a sissy and gay. Such men with all of this learning have no room for truth. 
Instead, be open with love and forgiveness, always. Dwell in openness. Jesse explained how he knows he's a Christian to the man at the gym, explaining that he can see — see by the light of God. But he did not understand; Jesse was speaking in tongues — truth that he could not see. 
Don't let anything be so important that it stresses you out, or causes you to hate. Even studying for and taking a test, just relax and do what you need to do. Don't listen to thoughts. Every thought is a lie. 
More Questions and Stories
Jesse told a funny story about being in line at a grocery store and yelling at a man who was wasting time in line to move along. 
Jesse's Church producer James asked questions from the Live Chat on YouTube, and gave feedback about an Epstein accuser who said she'd never recover. God does not want you to care about the world. Become close to your father by forgiving him; don't judge him. 
Some ladies talked about their children being in liberal public schools run by the government. Even at a Christian private school, staff want to give boys Ritalin for ADHD. Don't let them drug your children! Jesse tells his school stories. 
We also talk about openness versus telling people your personal business. Others will gossip and judge you forever even after you change. You do not need to spread your problems to the world. We should go to parents as kids, and then to God as adults. Occasionally, because people are in a fallen state, some may need counseling from someone older and wiser. 
A Man Sees His Mother Was Unfair to His Father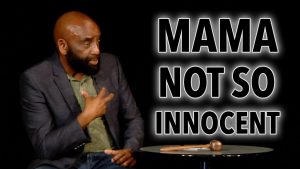 Watch 11-minute clip from this excerpt
The nephew of a man who attends Church regularly joined us for the first time. The 25-year-old man said that he forgave his mother at 17, thinking she should have done more. But he said that he gets angry with his father really easily, and he didn't think his father understood why his mother divorced him. But after hearing some of these stories and thinking about it, he realized that his mother was unfair to his father. He thought she was perfect before this. Jesse said that it's a miracle that he's awakening. 
This man's uncle felt conflicted at this. He always believed that his sister, the mother of his nephew, was so sweet, and not a bad person. But Jesse exclaimed that those are the worst ones! The nephew said that he now sees that his mother was unfair to his father — and does not hate her but loves her. Now he said he knows what to do, to go and forgive his father. Jesse also urges him to let his mother know that he now sees what she did. He was angry at his father with his mother's anger. 
Theme for 2020: Watchfulness
Finally, Jesse talked about the biblical story of the man who sat at the gate, waiting for Christ. The theme this year is watchfulness. Be watchful. When you see people be evil, do not be mad at them. But just observe them and yourself. 
Announcement: Men's Forum Thur., Jan 2, 2020!
The BOND office is closed Monday, Tuesday, and Wednesday (New Year's Day), then we open back up on Thursday, January 2nd, 2020. Men's Forum is that first Thursday of the month (and year), 7 PM here at our current location, BOND, 6146 W Pico Blvd, Los Angeles, CA 90035. 
Jesse does have a new realtor for the new building. 
Thank you guys for joining, reading, listening, and watching! Please sign up for our mailing list to receive our quarterly-or-so newsletter. We have an end-of-year newsletter that we can send out to you! Lastly, make sure you do the Silent Prayer. 
—
SILENT PRAYER: http://silentprayer.video | AUDIO https://soundcloud.com/rebuildingtheman/silent-prayer 
CHURCH Sunday 11am PT (1pm CT / 2pm ET) https://rebuildingtheman.com/church 
COUNSELING at BOND https://rebuildingtheman.com/counseling or call 323-782-1980 
MAILING LIST https://rebuildingtheman.com/subscribe 
BOOKS http://bondinfostore.org