22 Mar

Live Call-in: Lockdowns, Fear, and Forgiveness (Church 3/22/20)

Church with Jesse Lee Peterson, Sun. 3/22/20: Jesse conducts an online-only service (no congregants in the building), taking calls with the help of his producer James Hake, and responding to online comments and Super Chats. One young lady Victoria breaks down crying, realizing her father is weak. A lady from England was initially afraid about the coronavirus. People talk about forgiving their parents, the government-imposed quarantines, and dealing with fear, judgment, and distrust of politicians and media.
Clips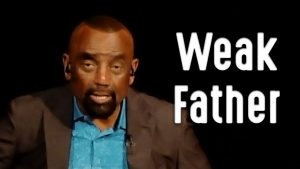 CLIP: Father Won't See Daughter Who Wants to Forgive Him (14 min.)
A young black woman Victoria says she drove to Las Vegas, NV, to see her father to forgive him. But his wife, her stepmother, seems to control him, and they repeatedly refused to let her in their gated community. She cried, realizing her father is a weak man; she doubted herself as well. She does not know what to do. Jesse tells her not to worry — there's nothing left to do. Wish him well, and move on with your life.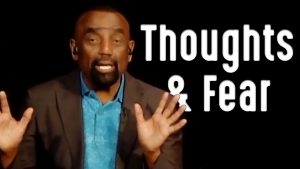 CLIP: Battling Fear in During Lockdown in England (6 min.)
Shirley from England talks about sensing the fear in others amid the lockdown in the UK. With panic around her, and thoughts flooding in, she began to feel afraid herself. But then she calmed down and became rational and present again. All thoughts are lies! Don't get into them.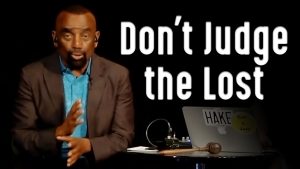 CLIP: Don't Judge the People for Panicking! (10 min.)
Noel calls in disappointed that many pastors are listening to the orders and fear of the government and of sickness and death. He says we should "put a strong face towards death." Jesse trusts the request of the President who's trying to prevent the situation from getting worse. But there's a temptation to judge the people running around in panic. Do not judge them!
Links
Church with Jesse Lee Peterson streams live video Sunday 11 AM PT. Normally, you can join us in-person 10:30 AM at BOND in Los Angeles, but following the advice of the President, we are not open to the congregation this week. rebuildingtheman.com/church 
LIVE: YouTube | Facebook | Periscope | DLive | Twitch | Mixer 
PODCAST: Apple | TuneIn | Stitcher | Spreaker | SoundCloud | Spotify | Google | Deezer | Castbox | Podcast Addict 
SILENT PRAYER: http://silentprayer.video | AUDIO https://soundcloud.com/rebuildingtheman/silent-prayer 
COUNSELING at BOND http://rebuildingtheman.com/counseling or call 323-782-1980 
MAILING LIST http://rebuildingtheman.com/subscribe 
BOOKS http://bondinfostore.org