15 Nov

11/15/20 Let the Ego Die (Church)

TODAY'S SERVICE: YouTube | Facebook | Periscope/Twitter | Audio podcast at links below

Church with Jesse Lee Peterson, Sunday, November 15, 2020 – Should we have compassion on the attacker or the victim? Endurance: Count it all joy when feeling the pain. Can people put you down? Nothing should be so important to you. Be aware of yourself. Face your father and mother, and forgive them. We play a recording of the poem "If—" by Rudyard Kipling. President Trump is a great example. We also read a biblical passage, 2nd Peter 1: 3-11. Just relax; the ego is dying. Women's Forum third Thursday, Nov 19th, 7 PM at BOND — ladies only! 
TIME STAMPS
0:00 Welcome to Church

1:48 Compassion for attacker? – CLIP: Whites, Trump Supporters Assaulted… (14 min) 

12:04 Jesse's thoughts: Rally attack

15:39 Victoria on fear

21:48 Endurance, passion question

26:09 Teacher lady and hurt feelings

38:29 Why are we sensitive?

41:38 Little Christian and others

54:04 In the world, not of it CLIP: Be In the World But Not Of It (11 mins) 

1:02:43 Questions, answers

1:04:34 Talking with a young man

1:08:31 Ever physically attacked?

1:14:57 Young woman forgave father

1:22:10 Setting up poem (also: Fight back)

1:24:02 'If—' by Rudyard Kipling

1:26:03 Go through the pain

1:28:01 2nd Peter 1: 3-11

1:30:22 Endure, pray, relax

1:31:29 Announcements

1:32:27 Support BOND
Compassion for the attackers?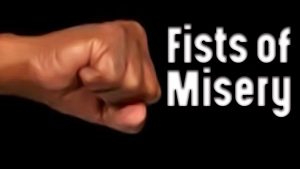 Jesse asks about the "Knockout Game" attack he witnessed. Whom should we have more compassion for: The white guy who got hit, the black guy who hit him, or (jokingly) myself the witness? (A white man who appeared to be in his 60s was walking across the street, unsuspecting. A black male, perhaps in his 20s, snuck up on him and knocked him out, leaving the older man bloody.) Some of the people suggested that we should have compassion on the attacker, because he must be going through pain. 
At first, Jesse had compassion for the white guy. But throughout the week, he thought about the black guy. He's living in hell himself to do something like that. He's living a miserable life with that kind of hatred in his heart. 
Yesterday, they had a rally in D.C. for President Trump. There was a white guy who did pretty well fighting with the antifa/BLM people. They suckerpunched him though. 
Endurance: Count it all joy when feeling the pain
Victoria asks about fear she's experiencing. She had a dream in which someone she trusted told her that there are spirits in the room, including one behind her. Jesse urges her to get out of her head. 
Jesse recounts his own experience, and talks about a conversation with Joel. Relax, and don't put up any resistance to fear, doubt, anxiety, or whatever. Millennials can't go through anything. 
Another man had all sorts of doubts and thoughts, weird fear, because he used to be a Bible thumper. 
(About the compassion question earlier, a man feels confused because he thought we were supposed to live without compassion or passion.) 
Can people put you down? 
Jesse's been thinking all week about a young teacher lady who was bothered by a student online mocking her looks. (This was after she accidentally said the "N-word.") Many other people talk about going through these issues, too, and how to overcome them. 
Cheryl asks what makes us so susceptible to that? Can people make you feel good or bad, up or down? 
A young man asks about dealing with his family, his father and mother.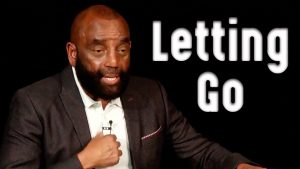 God said that we should love Him with all our heart, soul, and might, along with nothing else. President Trump is a perfect example of living this way. Don't let anything be that important to you. Fathers should not waste their money in court for visitation rights to their baby. 
Don't even care about your reputation, what people think of your character. The pain is to overcome what is too important to you. You have to be aware of yourself. The more you're aware, the less you overreact. 
A young man who still cares about having been told he was ugly, he talks about believing thoughts. He does not do the Silent Prayer consistently. Jesse also answers questions about fighting and being physically attacked. Turning the other cheek means you don't hate. But defend yourself. Jesse tells about a confrontation at a grocery store. God does not want us helpless to the children of Satan. The young man also asks about curse words. 
Other questions and comments
A young woman talks about family situations. Her mother kept her from her father. They went to court over her at age 17. She's eager to face her mother. 
Jesse urges people to stay off Facebook, Twitter, and Instagram. People are distracted on their phones when they should have down time. 
We play a video / audio recording of the poem "If—" by Rudyard Kipling. 
Samuel the Mexican carwash boy reads a biblical passage from Hebrews, I believe. 
Just relax. The ego is dying. 
Women's Forum this Thursday, third Thursday of the month, Nov 19th, 7 PM at BOND in Los Angeles — for ladies only! 
BOND INFO
Church with Jesse Lee Peterson is live every Sunday 11 AM U.S. Pacific Time at BOND in Los Angeles. Watch/listen online or join us in-person. Doors open at 10:30 AM. Church streams 11 AM through 12:30, Pacific Time. 
Contact BOND to schedule counseling, set up monthly donation, order books, or join our mailing list: Call 800-411-BOND (1-800-411-2663) or office 323-782-1980, hours Mon-Fri 9-4 PT (Los Angeles). 
CHURCH LINKS
AUDIO PODCAST: Apple | Spotify | Castbox | Podcast Addict | TuneIn | Stitcher | Deezer | Amazon | Google | RSS feed 
VIDEO ARCHIVE: OLDER Services (2008-2010+) | RECENT Services (2016-present) 
WATCH LIVE on YouTube | Facebook | Periscope | DLive | Twitch 
LISTEN LIVE on Jesse Lee Peterson's radio player during Sunday Service
SILENT PRAYER: SilentPrayer.video | Audio on SoundCloud